Pediatricians pushing new HPV vaccine that contains double the aluminum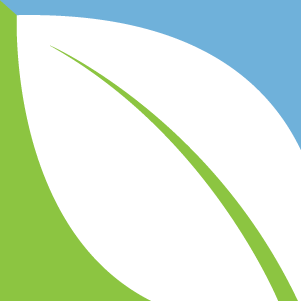 (NaturalHealth365) Pediatricians across the country have begun pushing a new "super" HPV vaccine, even as parents continue to resist recommendations to forgo extreme risks to have their children vaccinated against the human papilloma virus. Known as the 9vHPV vaccine and marketed under the brand name Gardasil 9, medical experts are claiming that the newer HPV vaccine, approved by the Food and Drug Administration in 2014, is an improvement over the old one.
If you are guessing that by "improvement" those experts mean fewer concerns over deadly side effects like those associated with the original HPV vaccines, guess again. Vaccine proponents are merely pointing to claims of effectiveness against a greater number of HPV strains. But in their quest for a bigger, broader vaccine, those in favor of the 9vHPV vaccine are asking parents to expose their children to an alarmingly high level of aluminum, a known neurotoxin.
A risky vaccine gets even more dangerous
The added danger of twice the aluminum exposure from a vaccine already known to have immense risks in comparison to the likelihood of contracting the disease it is proposed to prevent has undoubtedly left many parents scratching their heads. While ignoring the dangers of aluminum and deadly HPV vaccine side effects, backers of the newest version of the vaccine are trumpeting the claim that the 9vHPV vaccine targets nine strains of HPV, or about 80 percent of cervical, vulvar and anal cancers. Previous versions were said to be effective against about 65 percent of such cancers.
Primarily targeting adolescent girls, earlier versions of the Gardasil HPV vaccine, approved nine years ago, have been associated with otherwise-healthy girls dying suddenly, soon after they have received the vaccine. The HPV vaccine has also been associated with serious side effects, including development of a number of autoimmune conditions, which have sometimes led to permanent disability.
Have these conventionally-trained physicians completely lost their minds?
Earlier this year, physicians recognized as some of the nation's leading doctors issued their annual recommendations for childhood and adolescent immunizations, including the push for 11-year-old girls and boys to receive the new HPV vaccine. Their recommendation seemed to fly in the face of the difficult-to-dispute dangers of aluminum. Well over 1,600 scientific documents and peer-reviewed published papers have confirmed the dangers of aluminum toxicity in humans.
Perhaps in answer to a lukewarm reception among parents of adolescent girls, the medical establishment has stepped up its target to include not only young girls, but boys as well. Recommendations for "catch up" vaccines have also been added for young men through age 21 and young women through age 26, who were not vaccinated at a younger age.
Gay or bisexual men through the age of 26 are now targeted as well, as are young adults of both genders through age 26 if they suffer from a compromised immune system. The addition of these "targeted markets" for the vaccine may be in response to the unanticipated low rate of acceptance among parents of adolescent girls.
Risks from vaccine are huge compared with risks of cervical cancer
Given the very serious – and very real – risks associated with the Gardasil HPV vaccine, it becomes incomprehensible why trusted healthcare providers would push parents to immunize their children with any version of the HPV vaccine once cervical cancer rates are taken into account.
The FDA defines a serious adverse event from a vaccine as fitting into one of the following criteria: death, life-threatening, hospitalization, disability or permanent damage, congenital abnormality/birth defect, or the requirement to intervene to prevent permanent impairment. According to the package insert of Gardasil 9, over the course of a 48-month period, 2.3 percent of children receiving Gardasil 9 suffered a serious adverse event, while 2.5 percent of those administered the original Gardasil experienced such events.
These rates may be even higher in the general population since certain at-risk groups are excluded from clinical trail participation, though not excluded from recommended vaccination programs. While an incident rate of 2.3 to 2.5 percent may seem insignificant, consider that for every 100,000 people using Gardasil 9, there will be 2,300 serious adverse events. Meanwhile, the rate of cervical cancer diagnosis in the U.S. is a more miniscule 7.9 out of every 100,000 people.
Avoid unnecessary risks associated with childhood vaccinations
Since its introduction, the HPV vaccine has been linked to more situations involving death, disability and other serious reactions than an other vaccine in use. World Health Organization data shows the current age-standardized death rate from cervical cancer is an astounding 2.5 times lower than the rate of serious complications associated with reactions to the HPV vaccine. In some areas of the world, risks from the vaccine run as high as four times the death rate of cervical cancer.
If you are the parent of a child targeted for the HPV vaccine, understand the facts behind the push for immunization using the new HPV vaccine. I, for one, would think twice about both versions of the HPV vaccine because the risks of aluminum toxicity and potentially deadly side effects are quite obvious.
References:
https://www.chicagotribune.com/lifestyles/health/ct-hpv-vaccine-recommendations-met-20160201-story.html
https://www.naturalhealth365.com/gardasil-vaccine-dangers-1341.html