Best foods and herbs to cleanse and detox the kidneys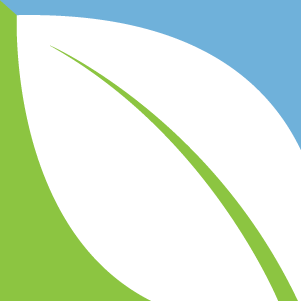 (NaturalHealth365) The kidneys play a crucial role in filtering out waste products and toxins from the blood. Without this detox process, harmful toxins would remain in the body and our health would quickly break down.
Because of this, keeping the kidneys in top shape is crucial to overall well-being. A balanced diet, plenty of clean water, and regular cleansing with natural herbs and juices are key to supporting and maintaining kidney health. The following are some of the top foods and herbal remedies that can help detox the kidneys and keep them functioning at a high level:
1. Cranberry
Cranberries, cranberry juice and cranberry extract are well known for their effectiveness in healing bladder infections and keeping the urinary tract healthy. However, they can also support kidney health by helping to eliminate toxins, bacteria and calcium oxalate – a main ingredient of kidney stones.
2. Cabbage
This cruciferous vegetable is loaded with phytochemicals, which help to eliminate harmful free radicals in the blood. Cabbage is also high in the vitamins C, K, folic acid and B6; however, it is also low in potassium, so it is gentle on the kidneys.
Fact: 26 million Americans have disease of the kidneys – and most don't even know it
3. Beets
Beets and beet juice are high in beneficial compounds, phytochemicals and antioxidants. Consuming beets helps to raise the acidity level of the urine to assist in clearing away potentially harmful buildup in the kidneys.
4. Dark Berries
Dark-colored berries get their rich hue from their high content of flavonoids. Blueberries, blackberries, dark grapes, and cherries are just a few examples. Their healing compounds are antioxidants and support health by promoting better blood flow, a reduced risk of cancer and heart disease, less inflammation, and detoxifying effects in the blood and tissues.
Did you know that high blood pressure and diabetes are the two leading causes of kidney disease?
5. Herbal Detox
The top herbs for kidney detox include parsley, goldenrod, dandelion root, horsetail and celery root. Some of these herbs are available in tea and supplement form, while others can be easily added as seasonings to your favorite dishes.
6. Lemon
Lemon juice is naturally acidic, so it can assist in raising citrate levels just as beets do. Squeezing lemon juice into water for a hot or cold beverage and drinking it regularly is an easy and effective way to support kidney health.
7. Vegetable Juicing
Juicing has surged in popularity in the past decade due to its potent health benefits. While fruit juice is nutritious, juicing vegetables (or a combination of both) can be even more healthy and cleansing. Vegetables contain less sugar and in some cases more vitamins than fruit.
While berries, apples and pineapples are loaded with nutrients, adding dark leafy greens like spinach, kale and chard can boost the nutritional impact of your juices. Cucumber, celery, lettuce, zucchini and carrots are also excellent additions. Adding some of the other ingredients discussed here such as cranberry juice, herbs, beets and lemon juice can also enhance the effects of a juice cleanse.
The kidneys are among the body's main defenses against toxins, so treat them well! Make the foods, beverages and herbs discussed here a regular part of your diet and enjoy the health benefits.
References:
https://www.ncbi.nlm.nih.gov/pubmed/8093138
https://www.ncbi.nlm.nih.gov/pubmed/22150656
https://www.ncbi.nlm.nih.gov/pubmed/22946853
https://www.ncbi.nlm.nih.gov/pubmed/15638071
https://www.ncbi.nlm.nih.gov/pubmed/20170379