Lower blood sugar: Broccoli sprout nutrient reduces risk of type 2 diabetes, study says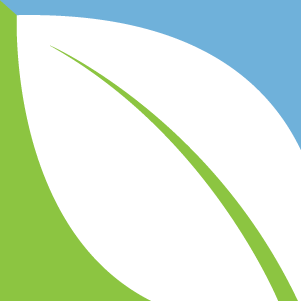 (NaturalHealth365) A Swedish medical team says they have found a natural way to lower blood sugar and battle type 2 diabetes, and you might have some in your refrigerator right now: broccoli. According to the researchers, broccoli sprouts could be a viable treatment option against this chronic disease condition.
The Lund University Diabetes Centre of Sweden oversaw the research, which found an extremely promising naturally occurring chemical in broccoli sprouts called sulforaphane. This broccoli compound was found to effectively lower blood sugar levels, assisting those with the disease and helping others to avoid type 2 diabetes.
And, let's not forget, type 2 diabetes is a devastating illness that affects over 300 million people worldwide.
Cruciferous vegetables lower blood sugar naturally without negative side effects
The research took the form of a 12-week randomized placebo-controlled study. In it, 97 obese patients with type 2 diabetes were given sulforaphane powder, once per day, for 12 weeks along with their usual medication. After the study period, the participants showed a significant drop in their blood glucose levels as compared with controls receiving a placebo.
In addition to broccoli, the compound sulforaphane is found in all other cruciferous vegetables including cauliflower, Brussel sprouts and cabbage. The results were particularly dramatic in those patients with very poorly managed type 2 diabetes.
And, just in case you might be curious, this study was published in the journal Science Translational Medicine.
Good news for diabetics: Try sulforaphane concentrate from broccoli sprouts
The researchers were very pleased that they were able to isolate and distil the compound sulforaphane from broccoli sprouts, as it seems to be one of its most beneficial components. The prospect of being able to provide a highly concentrated extract of broccoli to type 2 diabetes patients is an extremely exciting prospect, as it brings great healing benefits without harming the body.
While it could become a complement to existing treatments, many drugs for diabetes are associated with risks and side effects including the possibility of kidney damage. No doubt, when working with the right physicians, there are much safer options.
More good news: Broccoli sprouts help to defeat cancer and other chronic diseases
Numerous studies have already been conducted pertaining to broccoli, and they have revealed a host of health benefits from eating the cruciferous vegetable, including cancer prevention. This nutritious and tasty vegetable has been found to protect against liver cancer, prostate cancer and other diseases.
While an extract could provide a more concentrated way to receive the benefits of broccoli, eating broccoli sprouts more regularly is also beneficial to our health.  They are delicious as a raw side dish, chopped and sprinkled on salads or placed inside your favorite sandwich.  Keep in mind, broccoli sprouts offer greater nutrient concentration, when compared to the mature broccoli plant.
Either way, just be sure to eat fresh, organic, locally sourced broccoli as often as possible. Eating it raw or lightly steamed can help to preserve its nutrient content and health-sustaining benefits. Enjoy!
Editor's note: The NaturalHealth365 Store offers the finest quality broccoli sprout powder on the market. Click here to order today!*
*And, yes, your purchase helps to support our operations at NaturalHealth365. Thank you.
Sources for this article include: