New Study: Common food additives found in organic foods causing major health damage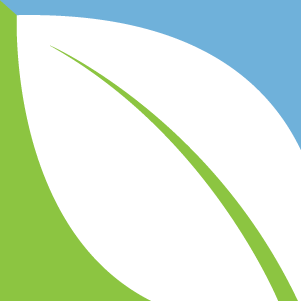 (NaturalHealth365) Organic food consumption is at an all-time high in the United States primarily due to wider consumer education about the dangers of chemicals, pesticides and other additives found in conventionally grown and processed foods. According to the U.S. Department of Agriculture (USDA), three in four grocery stores stock organic products, and organic foods account for approximately 4 percent of all food sales in the U.S. In a 2014 Gallup poll, nearly half of all Americans – 45 percent – said they actively try to include organic foods in their diets.
People who consume organic foods typically do so because it is better for personal and environmental health. Unfortunately, the lack of chemicals used to treat organic foods does not necessarily make them safe. In fact, there are some common food additives found in organic foods that could be causing serious health complications to unsuspecting consumers.
Watch out: Emulsifiers linked to poor gut health
A study published in Nature, from researchers at Georgia State University, found that one particular type of additive – "emulsifiers" – altered the balance and composition of gut bacteria and also produced an inflammatory effect in the bowels. During the study, mice that were fed a diet including emulsifiers not only experienced intestinal inflammation, but also experienced thinner quantities of intestinal mucus, allowing bacteria closer to the intestinal wall.
In addition, mice that consumed foods and water containing emulsifiers experienced weight gain and developed more abdominal fat. These short-term effects mimic the symptoms of metabolic disease, which has been shown to increase the risk of type-2 diabetes, heart disease and stroke. While metabolic syndrome has long been linked to overeating, this study suggests that common food additives – even those included in some organic foods – may play a contributing role.
Understanding emulsifiers and identifying them in organic foods
Many people are surprised to find that there are emulsifiers in organic foods. However, many USDA certified organic foods are also processed and contain approved emulsifiers that are used to change the texture of a food, making it thicker and creamier. Examples of organic foods that may also contain emulsifiers include ice cream, almond milk, creamy sauces and certain baked goods.
While there are many food additives allowed in organic foods, one emulsifier in particular – carageenan – has come under fire for inflammatory effects on the digestive system. Research has shown that carageenan can wreak havoc on gut health, potentially causing autoimmune reactions similar to colitis, as well as other health complications. Despite the fact that carageenan has no nutritional value and has inflammatory effects, the USDA and food manufacturers justify the use of this additive because it is naturally derived.
Unfortunately, consumers cannot rely on the USDA and organic manufacturers to identify healthy foods. You cannot toss just any USDA organic food product into the grocery cart and assume everything in it is safe. Emulsifying food additives cannot be presumed harmless. So, before you purchase your next carton of almond milk or ice cream, check to ensure emulsifiers aren't on the label.
References:
https://www.ers.usda.gov/topics/natural-resources-environment/organic-agriculture/organic-market-overview.aspx
https://www.gallup.com/poll/174524/forty-five-percent-americans-seek-organic-foods.aspx
https://www.reuters.com/article/2015/02/25/us-science-emulsifiers-idUSKBN0LT26S20150225
How Emulsifiers Are Messing with Our Guts (and Making Us Fat)

https://www.nih.gov/researchmatters/march2015/03162015additives.htm
https://www.cornucopia.org/DrTobacmanComment_toNOSB.pdf
https://www.ncbi.nlm.nih.gov/pmc/articles/PMC1242073
Food & Nutrition
Natural Health 365
Natural Health 365 is a premium source of trending and popular health-related news, science, testimony & research articles on the most up to date and relevant natural health information. The Food & Nutrition articles found herein are meant to inform and advise our site visitors on eating healthy, nutritious foods and safely using supplements and vitamins to achieve optimal health.
Join thousands of daily visitors staying informed and involved on Natural Health 365! We seek out scientific solutions with proven results and it is our mission to keep you informed! Articles range in topic from the cancer fighting qualities of Olive Oil, to the remarkably high concentration of anti-oxidants found in blueberries, to how to make your own almond milk, to a nutritional comparison of organic vs conventional produce, to an analysis of the health benefits of tree nuts. You can find all of the Food News Articles here
Read Some of Our Most Popular Articles
Artichokes, Olive Oil, Almond Milk, Blueberries
---
---
Food News is one of our major post categories on www.naturalhealth365.com and contains over 350 articles that cover a wide range of subjects; including but not limited to…
Food News
More Food & Nutrition Articles
Fresh Organic Produce Fights Cancer, Susan G. Komen on Organic Foods, Hemp Seeds for Inflammation, Pau D'Arco For Improved Immunity
In addition to exploring health benefits of certain foods, vitamins and supplements, we also aim to connect healthy eating and balanced consumption of dietary supplements to long-lasting health and adding healthy, happy years to your life. For example, did you know that eating Granny Smith Apples on a regular basis can reduce your chance of building up unhealthy gut yeast? Or that ingesting ground hemp seeds can significantly reduce inflammation throughout the body? Perhaps you didn't know that Fresh Organic Produce has been found to have higher concentrations of key, cancer-fighting anti-oxidants and vitamins than conventional produce? You can find all of that information and more right here on Natural Health 365.
We'd love to know what you're thinking! Please join the conversation on Facebook, post comments here on the website and feel free to reach out to us if you have any questions.
Please use and share the articles you find here with your friends, family and peers.