49 toxic pesticides found on popular fruit, sample testing reveals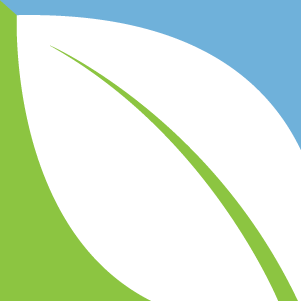 (NaturalHealth365) Testing by the U.S. Department of Agriculture has confirmed levels of pesticides and toxic chemicals on non-organic food such as pears have increased at an alarming rate in recent years.  This has put pears on to the Environmental Working Group (EWG) "Dirty Dozen" of the types of produce that are the most contaminated with toxic chemicals and pesticide residue.
The evidence is clear: Pears were most recently tested in 2016, as 678 samples indicated that pesticide residue had more than doubled since the year 2010 – rising up to 1.4 parts per million from 0.6 parts per million six years earlier.
Pesticides and other toxic chemicals on non-organic produce are much HIGHER
Of the 678 samples, nearly half had residue from at least five pesticides, as compared with only 3 percent in the year 2010. A total of 49 different pesticide types were found on the samples, compared with 9 in the year 2010.
The pesticides include fungicides as well as insecticides. This is especially troubling as there has been very little research on what happens in the human body when multiple pesticides are ingested.
What makes the results even more disturbing is that the pears had been thoroughly washed and cleaned before the testing took place. Clearly, these chemicals are becoming embedded in the skin and cellular structure of non-organic pears.
The majority of the pear samples came from U.S.-grown pears; very few had been imported. And, the highest concentrations of pesticides were fungicides – often applied late in the growing season, or after harvest to prevent spoilage.
Other foods in the supermarket contain high levels of pesticides
The concentration of pesticides found on pears was in higher amounts than for other tree fruit crops such as apples, nectarines, peaches and cherries, which are also on the EWG "Dirty Dozen" list.
Some of the pesticides detected included carbendazim, which is a suspected hormone disruptor that is toxic to the male reproductive system, and diphenylamine, which is banned in Europe for cancer concerns.  By the way, bee-killing insecticides like, imidacloprid and acetamiprid were also found.
On a positive note: some pesticide use has been restricted by the U.S. Environmental Protection Agency.  The highly toxic carbamate and organophosphate as well as formetanate hydrochloride and azinphos-methyl are now no longer used.
That said, there is still a highly disturbing amount of pesticides and toxic chemicals showing up on produce. And, keep in mind, these unwanted chemicals can easily end up in processed foods on store shelves, including baby food.
Buy (or grow your own) organic food – especially fruits and vegetables – whenever possible
Many baby food purees, including over one-third containing pears, have too high of pesticide residues to allow them to be sold in Europe. European Union laws prohibit processed foods from having over 10 parts per billion of pesticides. However, they are still making it onto the shelves in other countries.
Results like these continue to underscore the importance and value of selecting unprocessed, organic food whenever possible. At the very least, always avoid non-organic versions of the foods on the Dirty Dozen List – which can be accessed here.
Sources for this article include: