NH365 114: The Wine Industry EXPOSED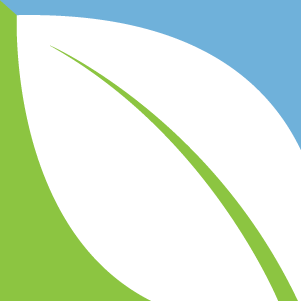 (NaturalHealth365) Is there a healthier way to drink wine? It's an important question because today's commercially-produced wine tends to be loaded with excessive amounts of additives, sugar and alcohol content.
On top of that, after drinking many of the most popular brands of wine on the market, people tend to experience headaches, hangovers and poor sleep as a reaction. This can naturally leave many of us wondering, 'is it really worth it?'
And, perhaps, wanting to know: 'Is there a healthy alternative?'
Finding a BETTER way to enjoy wine
The truth is: most commonly-sold wines come from unhealthy soil and farming practices. For example, low soil depth for vines to grow, water pipes and unsustainable farming practices put tremendous stress on conventional farmers. As a result: consumers get a poor quality product.
These conventional farms produce wines that are high in sulfites, preservatives and offer low polyphenol content. Remember, polyphenol content is the very reason why wine is supposed to be healthy for you.
Today, on the NaturalHealth365 Podcast, we'll talk about the difference between 'natural' wine and 'traditional' wine; how you can drink wine and NOT get a hangover; the true health benefits of wine plus much more.
Links related to this podcast:
Special offer from Dry Farm Wines – visit: DryFarmWines.com/naturalhealth365
Subscribe to the NaturalHealth365 newsletter to receive our FREE shows, lots of great health gifts + the latest news and information on natural health solutions.
Podcast highlights include:
How (and WHY) Dry Farm Wines got started
The KEY difference between 'natural' wine and traditional (commercial) wine
How Dry Farm Wine produces "hangover-free" wine
The real truth EXPOSED about "healthy wine"
Why the company is called, "Dry Farm Wines"
Great health tips + much more
About Todd White
Todd has been serial entrepreneur and creator since he was age 17.
After 15 years in the wine business, Todd is dedicated to educating and helping people make better choices about food, nutrition, and how they think about consuming alcohol. He is the founder of Dry Farm Wines; a writer, speaker, and a leading authority on healthy organic/natural wines and the importance of micro-dosing alcohol for health, longevity, and vitality.
Todd's passion is unlocking the best way to enjoy alcohol, how to enjoy the benefits of moderate consumption while avoiding the negative outcomes.
Dry Farm Wines is the only lab tested, all-natural health quantified wine merchant in the world that bio-hacks wine; quantifying organic and natural farming practices, as well as low intervention natural winemaking practices.
Dry Farm Wines curates all-natural pure real wines from all over the world, working with small family farms that are committed to producing pure natural wines. Dry Farm Wines is also excited to be the largest natural wine merchant in the world.