29-year-old diagnosed with Alzheimer's disease given a few years to live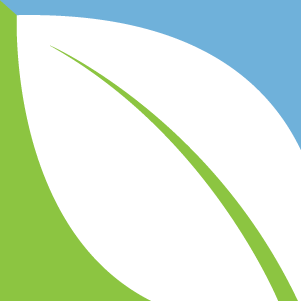 (NaturalHealth365) It isn't just an older person's disease. That's the sobering reality about the sixth leading cause of death in the United States.  While Alzheimer's disease typically strikes patients around the age of 65, up to 5 percent of the 5 million-plus Americans suffering from Alzheimer's have a younger onset form of the disease.
That shocking truth has hit home for a Detroit-area couple, Ken and Nikki Dodson, when doctors diagnosed Ken with Alzheimer's disease just a week shy of his 30th birthday. Dodson was told he had only seven to 10 "good" years left of his life.
Protect your brain health.  Register now for The Alzheimer's and Dementia Summit and discover the best ways to prevent and reverse dementia – safely and effectively.
The devastating impact of Alzheimer's disease on society
According to the Alzheimer's Association, one in three seniors dies with Alzheimer's or another form of dementia, and one in nine people over the age of 65 has the disease. While the disease is most prevalent with older people, about 200,000 individuals diagnosed with Alzheimer's are under the age of 65. (and that number is growing – every year)
In fact, the total number of people suffering with Alzheimer's continues to climb.  Experts predict that by mid-century, someone in the U.S. will be developing the disease every 33 seconds and that does not including the other forms of dementia.  By 2050, the number of people age 65 and older with Alzheimer's disease is predicted to triple, from 5.2 million to a projected 13.8 million.
Shocking reality for victim of early onset Alzheimer's disease
Most people think of Alzheimer's disease as an older person's worry, but for the Dodsons, the reality of early-onset Alzheimer's has hit painfully home.
In other interviews, Nikki Dodson has talked about how her husband's behavior has already changed dramatically, as she has gone from wife to caretaker. The couple also have three children who have had to be told that their daddy's brain is not well.  Dodson has had episodes of confusion that led him to destroy furniture and break appliances.
He has now started having difficulty swallowing and walking.  And, Western medicine, offers no solutions.
Understand the signs of Alzheimer's disease
Known to be the most common form of dementia, Alzheimer's disease describes a condition of loss of memory and other intellectual abilities that is serious enough to interfere with daily living. About 60 to 80 percent of all dementia cases are diagnosed as Alzheimer's disease.
Telltale signs of the disease, which develop slowly and worsen over time, include problems with memory, thinking and behavior. At its start, memory loss is mild and may go unnoticed. By late stage Alzheimer's, the patient has lost the ability to respond to their environment or hold a conversation. On average, victims of Alzheimer's live about eight years once signs of the disease have become noticeable to others, although survival can range from four years to as many as 20, depending on the patient's general health and age.
Contrary to some popular thinking, development of Alzheimer's disease is not a normal consequence of aging. While Dodson was diagnosed at the tender age of 29, most early-onset patients are diagnosed in their 40s or 50s. Current conventional treatments are ineffective in curing the disease, though we know an integrative healthcare approach can greatly improve quality of life and eliminate the signs of dementia.  Educate yourself – before it's too late.
Reserve your FREE spot for The Alzheimer's and Dementia Summit and find out how to prevent memory loss – today!
References:
https://nypost.com/2016/06/09/i-got-alzheimers-at-29
https://www.alz.org/alzheimers_disease_what_is_alzheimers.asp
https://www.nia.nih.gov/alzheimers/publication/alzheimers-disease-fact-sheet