Researchers find Alzheimer's begins in the brain 30 years before any symptoms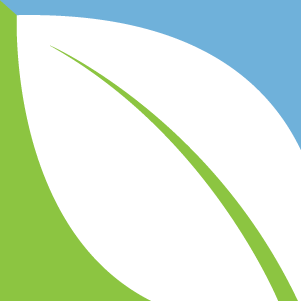 (NaturalHealth365) Science is beginning to unravel the mystery of Alzheimer's disease and what they are discovering is alarming.  Researchers now believe that Alzheimer's disease begins with changes in the brain as much as 30 years or more before symptoms begin.
This shocking revelation comes at a time when the aging of the Baby Boomer generation means Alzheimer's is expected to triple in the coming decades. Long before someone is diagnosed in their 70s or 80s, their brain has begun to deteriorate. With conventional medicine unable to offer a cure, this realization makes it all the more critical to care for brain health throughout your lifetime, naturally reducing the risk of Alzheimer's and other forms of dementia.
Want to avoid memory loss?  Register today for the Alzheimer's and Dementia Summit and gain INSTANT access to the best ways to avoid brain disorders naturally.
Subtle signs of trouble could mark the beginning of Alzheimer's disease
Many people don't realize that developing a poor memory over the years is not normal.  In fact, losing your memory or feeling as though you are developing brain fog is not normal in your 40s, 50s – even in your 80s.  The idea that a fading memory is just a natural part of the aging process is a misconception.
Instead, loss of memory is a sign of the brain beginning to break down.
Deterioration of memory can also come about due to head trauma, vascular disease, Parkinson's disease, alcohol abuse and other issues impacting brain function. These disorders can rob you of your memory over time, eventually leaving you not knowing who you are or remembering your life story.
Dr. Daniel Amen, M.D., Amen Clinics, believes scientific evidence shows patients suffering from such conditions as attention deficiency disorder (ADD) are at greater risk for developing Alzheimer's disease during their lifetimes. In addition to a diagnosis for ADD, other factors he believes can increase the risk of developing the disease include:
• Failure to engage the brain in regular learning activities
• Lack of exercise or exercising less than twice a week
• Personal medical history of cancer, diabetes or heart disease
• Suffering of a stroke
• Coping with a head injury
• Diagnosis of depression
Building a natural defense against the onset of Alzheimer's and other forms of dementia
There are 5.4 million Americans living with Alzheimer's disease, the only cause of death among the top 10 in the country for which there is no known cure or prevention. But Dr. Amen believes there are certain steps that can be taken, based on research, that can prevent over half of the causes of dementia.
Along with understanding your risk level, Dr. Amen advocates keeping both mind and body active. Dr. Amen also believes it is important to increase antioxidant levels in your diet. He also tells patients it is important to modify lifestyle habits that promote the growth of brain plaques.
Although not the only cause, these brain plaques are associated with the development of Alzheimer's disease. It is a sticky, gum-like substance that causes electric nerve cells fields to short circuit. Once these short circuits begin to accumulate, you will begin to experience loss of memory and difficulty thinking clearly.
While there is some indication that small daily doses of ibuprofen may reduce the development of brain plaques – its toxic side effects make this a risky choice.  Safer options include magnesium supplementation as a good practice for brain health.  In addition, high intakes of vitamin E derived from diet has been associated with a lower risk of Alzheimer's as well.
Protect your brain.  Reserve your FREE spot at the Alzheimer's and Dementia Summit today!