Study shows antioxidants reduce risk of kidney cancer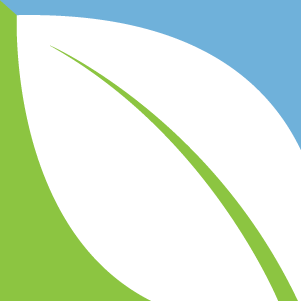 (NaturalHealth365) The health-enhancing benefits of antioxidants are well known. Research has shown that they are pivotal in supporting optimal immune system health and in turn preventing serious diseases such as cancer. Now research is showing that antioxidants for cancer prevention are particularly potent against kidney cancer.
Antioxidants are found in abundance in fruits and vegetables, particularly organic varieties. Of course, the fiber content in these foods may also amplify their healing effects. In addition, antioxidants can be found in organic coffee, tea plus raw chocolate, nuts and seeds.
Antioxidants help to reduce cellular oxidation and aid in cancer prevention
Antioxidants support health by preventing the effects of oxidation on the cells, which can be extremely damaging. This damage can open the door to a range of diseases, including kidney cancer.
Naturally, antioxidants help to reduce inflammation that could otherwise lead to diseases such as heart disease, diabetes and cancer. Studies have shown that the antioxidants found in spinach, blueberries and strawberries (combined) protect the nervous system from neurological issues like autism, dementia and other mental disorders.
No doubt, a diet rich in antioxidants will enhance the performance of the immune system and offer anti-aging benefits.
Kidney cancer among the top 10 most common cancer types
There are two different kinds of kidney cancer: one is renal pelvis carcinoma, which attacks the central area of the kidneys. The second is renal cell carcinoma, which affects the lining of the tiny tubes that filter blood.
Tens of thousands of kidney cancer cases are reported in the U.S. each year. The American Cancer Society (ACS) puts lifetime kidney cancer risk at 1 in 75, putting it among the top 10 cancer types reported in the United States.
Current research supports antioxidant intake as an effective means of promoting kidney cell health. A recent study looked at data from 13 existing studies that followed the health patterns of 530,469 women and 244,483 men over 20 years. They found those who consumed the most vegetables and fruits had a lowered risk of renal cell cancer by 32 percent compared with those who consumed the smallest amounts of these antioxidant-rich foods.
The bottom line: The key to kidney cancer prevention is inside the diet
As a rule, the more fruits and vegetables were consumed each day, the healthier these individuals were. Certain fruit and vegetable types were more beneficial than others, including broccoli, apples, bananas, and Brussels sprouts.
Researchers believe the carotenoids in these foods effectively inhibit oxidative damage to the DNA. This in turn suppressed malignant transformation and tumor growth while enhancing cell to cell communication. All of these benefits had the effect of protecting the cells against cancer.
We already know how good fruits and vegetables are for us. Now there is even more evidence that we should eat many servings of these healthy foods – every day – for cancer prevention, optimal health and an improved quality of life.
And, lastly, don't forget to choose organic and minimally-cooked foods (as often as possible) for best nutritional impact.
References:
https://www.sciencedaily.com/releases/2009/03/090309092830.htm
https://cebp.aacrjournals.org/content/18/6/1730?cited-by=yesl18/6/1730