Research shows direct link between poor nutrition and behavioral disorders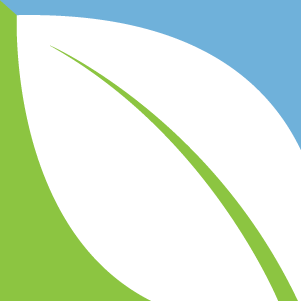 (NaturalHealth365) Numerous studies have shown that behavioral disorders and aggressive behavior are directly linked with poor nutrition. While junk food seems to foster behavioral issues in both children and adults, good nutrition consistently leads to a more balanced mood and increased overall wellbeing.
For example, 'something radical' happened to students at Appleton Central High School in Wisconsin, when they made big changes to the school lunchroom. In fact, the school principal – LuAnn Coenen said, "since we've started this program, I have had zero weapons on campus, zero expulsions from the school, zero premature deaths or suicides, zero drugs or alcohol on campus. Those are major statistics."
Fact: You are what you digest – physically, mentally and emotionally
Criminologist Stephen J. Schoenthaler adjusted the diets of prisoners in a Virginia jail to see how their diet influenced their behavior. In the first phase of the study, the prisoners ate a diet comprised of foods like bread, greasy meats, fried potatoes, sweets and soft drinks. The second phase involved the prisoners eating whole grain bread, leaner meats and fish, fruit and vegetables. The third phase of the study had the prisoners back to eating traditional prison food.
The results were stunning! In the phase that included healthy meats and vegetables, violent and anti-social behavior fell dramatically. Convicts were 86% less likely to reoffend, and drug addicts had a reduction in relapse of 72%. In the other phases, behavioral disorders and aggressive behavior rose again.
The key to success: Cut out refined sugar, make room for quality nutrients
The influence of good nutrition on behavior and mood are undeniable. Schoenthaler has repeated this study in numerous prisons over the course of more than ten years. Cutting sugars while increasing the vitamins and minerals consumed always leads to a decrease of the number of physical and verbal violence, escape and suicide attempts in prisoners and ex-convicts.
Similar positive results from good nutrition were reported in schools. Schoenthaler put a group of six to 12 year olds on a diet that included more vegetables, fruits and omega-3s. These students showed less aggressive behavior in class, more respect for their teachers, an improved ability to concentrate, and a higher level of cooperation with other students. Their IQs were slightly increased as well.
So, no doubt, healthy food does improve mood, behavior and wellbeing. The brain is as much an organ as the kidney or liver and can become sensitive to nutrient shortages. A 2008 India study showed a link between magnesium levels and the functioning of conscience and impulse control. Shortages of folic acid, thiamin (B1), selenium and iron can also influence behavior adversely.
Don't forget omega-3s for good brain health
Fatty acids seem to offer a panacea of health benefits. A shortage of them leads to lowered serotonin and dopamine – which are key neurotransmitters for mood, focus and overall wellbeing. A deficit of these key nutrients can lead to behavioral disorders, aggressive behavior, ADHD, depression and a lowered IQ. It can even contribute to the onset or exacerbation of dementia and Alzheimer's disease.
The foods highest in omega-3 fatty acids include oily fish like salmon, mackerel, herring and sardines. Other fish and seafood choices like halibut and trout make the list. But, of course, always be careful about the source of your food supply.
For the vegans out there, flaxseed and nuts offer another excellent source, as do vegetables like spinach, kale, Brussels sprouts and watercress. Bottom line, with consistent effort, a healthy diet (and the avoidance of toxins) can go a long way toward maintaining good health.
References:
https://www.newmediaexplorer.org/sepp/2003/10/15/crime_and_nutrition.htm
https://www.theguardian.com/commentisfree/2006/may/02/comment.prisonsandprobation1
https://www.ncbi.nlm.nih.gov/pmc/articles/PMC2738337
https://www.ncbi.nlm.nih.gov/pubmed/17392137
Food & Nutrition
Natural Health 365
Natural Health 365 is a premium source of trending and popular health-related news, science, testimony & research articles on the most up to date and relevant natural health information. The Food & Nutrition articles found herein are meant to inform and advise our site visitors on eating healthy, nutritious foods and safely using supplements and vitamins to achieve optimal health.
Join thousands of daily visitors staying informed and involved on Natural Health 365! We seek out scientific solutions with proven results and it is our mission to keep you informed! Articles range in topic from the cancer fighting qualities of Olive Oil, to the remarkably high concentration of anti-oxidants found in blueberries, to how to make your own almond milk, to a nutritional comparison of organic vs conventional produce, to an analysis of the health benefits of tree nuts. You can find all of the Food News Articles here
Read Some of Our Most Popular Articles
Artichokes, Olive Oil, Almond Milk, Blueberries
---
---
Food News is one of our major post categories on www.naturalhealth365.com and contains over 350 articles that cover a wide range of subjects; including but not limited to…
Food News
More Food & Nutrition Articles
Fresh Organic Produce Fights Cancer, Susan G. Komen on Organic Foods, Hemp Seeds for Inflammation, Pau D'Arco For Improved Immunity
In addition to exploring health benefits of certain foods, vitamins and supplements, we also aim to connect healthy eating and balanced consumption of dietary supplements to long-lasting health and adding healthy, happy years to your life. For example, did you know that eating Granny Smith Apples on a regular basis can reduce your chance of building up unhealthy gut yeast? Or that ingesting ground hemp seeds can significantly reduce inflammation throughout the body? Perhaps you didn't know that Fresh Organic Produce has been found to have higher concentrations of key, cancer-fighting anti-oxidants and vitamins than conventional produce? You can find all of that information and more right here on Natural Health 365.
We'd love to know what you're thinking! Please join the conversation on Facebook, post comments here on the website and feel free to reach out to us if you have any questions.
Please use and share the articles you find here with your friends, family and peers.