NH365 100: Bone broth – Health food or toxic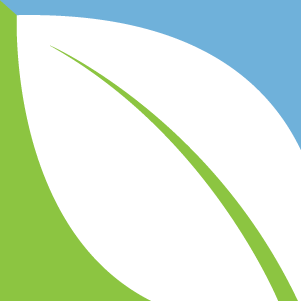 (NaturalHealth365) The Huffington Post called bone broth, "The Hottest Trend for Physical and Mental Wellbeing." NPR has said, "there's an outbreak of bone broth fever in the U.S."  And, The New York Times has stated that, 'bone broth has even begun to replace espresso and chai in the to-go cups of millions of Americans.'
As a food category, bone broth is pretty small. But, within the natural health industry, U.S. retails sales have more than tripled to well over 19 million – in the past year.
But, as the title of this NaturalHealth365 Podcast suggests, we may be getting carried away with the hype and NOT seeing the whole story behind the most popular brands of bone broth.
Editor's note: Click here for the full lab test results of non-organic and organic bone broth – published by Mike Adams.
Should I be consuming bone broth?
Just a little background, bone broth is promoted as a highly nutritious stock made from the 'simmering of animal bones and connective tissue.' With full disclosure, I have little doubt about the health benefits of bone broth made (at home) with clean, healthy animal bones and tissue.
But, personally speaking, I do have many doubts about today's most popular brands of bone broth. Simply put, I would like to know more about the quality of the ingredients before deciding whether I should buy this product or not.
Today, on the NaturalHealth365 Podcast, we'll take a closer scientific look at this rapidly rising food product trend and ask some very basic questions like, does this product contain ingredients that we want to avoid like, pharmaceutical drugs and other toxic chemicals?
Links related to this podcast:
For more information about Mike Adams – visit: Other Recommended Resources or CWCLabs.com
Subscribe to the NaturalHealth365 newsletter to receive our FREE weekend health expert shows + lots of great health gifts, including "The End of Alzheimer's" – a comprehensive guide to preventing and reversing Alzheimer's by Thomas Lewis, PhD
Podcast highlights include:
What sparked to "need" to test bone broth products
The lab behind all the scientific testing of bone broth
Bone broth lab results – including the companies involved
As a health researcher, what Mike Adams would recommend related to consuming bone broth
A shocking truth about "grass-fed" or "pasture-raised" bone broth
Plus, much more!
About Mike Adams
Mike Adams, the "Health Ranger," is an outspoken consumer health advocate, award-winning investigative journalist, internet activist and science lab director.
He is the founder and editor of Other Recommended Resources, the internet's most-trafficked natural health news website. He is also the creator of CounterThink.com, FoodInvestigations.com, HealingFoodReference.com, HonestFoodGuide.org and several other websites covering natural health topics.
Adams has received accolades and testimonials from several key influencers in the natural health space, including Dr. Michael T. Murray and raw food pioneer David Wolfe (see testimonials, below).
Mike Adams is widely recognized as having a strong technical aptitude that has allowed his websites to achieve very high degrees of success on the internet. He is also widely known to be a highly influential writer and presenter.