Healing the brain – Tips and strategies revealed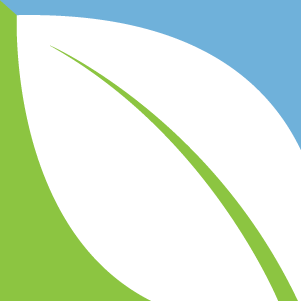 (NaturalHealth365) When was the last time you gave your brain a good workout? In reality, most people never think about their brain when they think about exercise and a healthy lifestyle. But it's a mistake to take brain health for granted, according to psychologist Dr. Paul Nussbaum.
Discover strategies for a strong, healthy brain.  On the next NaturalHealth365 Talk Hour, Jonathan Landsman and Paul Nussbaum, Ph.D. will explore the latest news about brain health and reveal several surprising strategies to improve cognitive function.  Join us for a remarkable show – filled with surprising insight into the greatest threats to brain health and practical advice on how to help heal the brain from the impacts of stress, anxiety, memory loss and other ills.
Simply sign up now for access to our free, weekly show by entering your email address and you'll receive show times plus FREE gifts!
Lifelong brain health: Strategies for avoiding memory loss
Nearly one in every three people over the age of 70 suffer some degree of memory loss. What may surprise you, however, is that an estimated 14 percent of men and women between the ages of 18 and 39 also complain of poor memory. What is causing this growing epidemic of memory impairment?  Simply put, it's today's destructive lifestyle habits – which include the consumption of highly-toxic foods, inactivity and the overuse of wireless technology. (to name a few)  But that doesn't mean you should give up on protecting your mind.
According to Dr. Nussbaum, "…people now are aging on their own terms, exerting more control over their health and wellbeing.  Brain health is a particularly important part of this goal because the brain is the epicenter for nearly all of the human body's functions."
This is an important point: The implications for brain-centered or empowered health are enormous, and you can learn to use your brain to shape your body's health and functioning for a lifetime.
Discover how anyone, at any age, has the opportunity and ability to reverse memory loss.  Join us for the next NaturalHealth365 Talk Hour with Jonathan Landsman and Paul Nussbaum, Ph.D., a board-certified geropsychologist and clinical psychologist. Find out how lifestyle choices affect brain health plus the 5 lifestyle components that provide the foundation for a proactive, lifelong approach to brain health. (this will be time well spent)
Simply sign up now for access to our free, weekly show by entering your email address and you'll receive show times plus FREE gifts!
5 components to lifelong brain health
Physical activity. Movement is important. Sedentary behavior is not only bad for your heart and waistline, but it's bad for your brain as well.
Mental stimulation. The brain reacts most favorably to novel, complex stimuli. Engage in the arts, drive a new route to a familiar destination, travel to exotic places or learn a new language.
Spirituality. The human brain seeks balance and inner peace. Learn to meditate, engage in daily prayer, practice yoga regularly and practice progressive muscle relaxation.
Socialization. Isolation, particularly as you get older, is bad for the brain. As you age, continue to develop a robust network of friends, allow family tensions to heal, engage in social and recreational activities, and converse with new people.
Nutrition. Proper fats can help with energy, cognition and motor skills. A proper diet will reduce overall inflammation, critical to brain and body health.
The good news is that you can heal your brain and get on a path for lifelong brain health. With knowledge and a few easy-to-follow strategies, you can play a proactive role in your brain health. Even if there are factors currently affecting your brain's wellness and function, whether stress, head trauma or disease, you can take practical steps toward healing your brain for a lifetime of better cognitive function.
This program (details below) will give you a profound appreciation for neuroscience and pave the way toward better brain health. If you're concerned at all about dementia, a head trauma or any neuropsychiatric disorder, you will find this show extremely valuable.
This week's guest: Paul Nussbaum, Ph.D., Geropsychologist and Clinical Psychologist
Discover how lifestyle affects the brain and the best way to improve cognitive function naturally – Sun. April 10
Paul Nussbaum, Ph.D. is board-certified in clinical psychology and geropsychology, with a specialization in neuropsychology. He is a Fellow of the National Academy of Neuropsychology and American Academy of Clinical Psychology. He is an adjunct professor in neurological surgery at the University of Pittsburgh School of Medicine.
He is the founder and president of Brain Health Center – which is dedicated to a holistic program for overall brain health for all ages. Dr. Nussbaum is an international leader in brain health and lifestyle, and has 25 years of experience in the care of adults suffering dementia, head injury, and many neuropsychiatric disorders. An expert in neuroanatomy and human behavior, he has authored many publications within the scientific community. He also serves on the editorial boards for several scientific and clinical journals.
About the author: Jonathan Landsman is the host of NaturalHealth365.com, the NaturalHealth365 Talk Hour – a free, weekly health show and theNaturalHealth365 INNER CIRCLE – a monthly subscription to the brightest minds in natural health and healing.
Reaching hundreds of thousands of people, worldwide, as a personal health consultant, writer and radio talk show host – Jonathan has been educating the public on the health benefits of an organic (non-GMO) diet along with high-quality supplementation and healthy lifestyle habits including exercise and meditation.