NH365 081: Coconut oil – What you need to know about its healing properties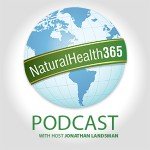 (NaturalHealth365) In an article I produced on NaturalHealth365, I talked about the confusion surrounding coconut oil and the conflicting research focused on the impact of saturated fats on human health. Today, we hope to dispel the myths and to offer an empowering message about your health.
Over the past 50 years, a majority of healthcare providers have warned us that saturated fats, like those found inside coconut oil, are 'bad for us.' But, we have several questions for you – listed below – related to this so-called 'truth about fat.'
Links related to this podcast:
Click here to order Skinny Coconut Oil
Subscribe to the NaturalHealth365 newsletter to receive our FREE shows, lots of great health gifts + the latest news and information on natural health solutions.
Coconut oil and heart disease: What's really going on here?
Question #1: Do we really believe that Americans are consuming too much coconut oil and that's why we have so many people suffering with heart disease?
In addition, why do some people with higher than acceptable levels of cholesterol and fat in their diet never experience a heart attack and others with very low fat diets or low cholesterol levels get really sick?
Something just doesn't add up here.
Today, on the NaturalHealth365 Podcast, we'll talk about how coconut oil can actually improve the quality of your health. Make no mistake about it, healthcare providers (and the general public) – around the world – are waking up to the reality that all fats are NOT created equal and how 'good fats' are actually essential for optimal health.
Podcast highlights include:
What makes Skinny coconut oil so different from all other brands?
Interesting fact about all the ingredients inside Skinny coconut products
An important health message related to the packaging material used by Skinny
Best ways to use coconut oil
The health benefits of oil pulling (Healthcare providers should hear this message)
Why you should care about the alkalinity of your coconut oil
Find out how much coconut oil is right for you to use on a daily basis
About Dr. Pam Schmidt
Pamela Schmidt, DDS, NMD, IBDM is a University of Illinois graduate. She currently shares a dental practice with her husband and partner, Roger Schmidt, DDS in Rockford. Dr. Schmidt has a degree in Integrative Biologic Dental Medicine and is a board certified Naturopathic Physician.
She was recently nationally recognized as the recipient of the "Lucy Hobbs Project" Innovator award being featured in the magazine "Incisal Edge". Dr. Schmidt is a member of the International Academy of Oral Medicine and Toxicology, The American Association of Women Dentists, The American Dental Association, The Illinois Dental Society, and The Winnebago County Dental Society.