Dementia overtakes heart disease as the leading cause of death in the UK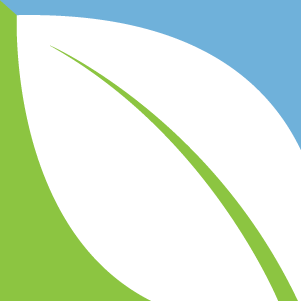 (NaturalHealth365) Diseases related to brain health such as dementia and Alzheimer's are now more fatal than any other illness in the UK, according to its Office for National Statistics. Dementia recently overtook heart disease as the top cause of death for women living in England and Wales, according to a recent BBC article.
While we all know that dementia is on the rise – even in the United States – these alarming statistics out of the UK clearly point to a serous problem for modern society.  And, our current 'sick care' model of medicine is ill-equipped to help.
Dementia accounted for 11.6 percent of UK deaths in 2015
In 2015, over 61,000 people died of dementia in the UK, totaling 11.6 percent of all deaths recorded. The Office for National Statistics reports the change is due to an aging population that is living longer, making them more prone to degenerative cognitive diseases like dementia and Alzheimer's.  But, many health experts – especially within the integrative medical world – have serious doubts about placing the blame merely on an aging population.
Another possible cause for the higher dementia rates is improvements in diagnosis, causing the condition to be listed more accurately and more often on death certificates.  But, seriously, with the growing threat of toxicity – within our environment – it's clearly a much greater lifestyle issue, which must be corrected for us to reverse this deadly trend toward premature death.
What are the early warning signs of dementia?
Early signs of dementia include memory loss, losing train of thought frequently, issues with thinking and reasoning, confusion, and difficulty in following conversations or television programs.
Deaths from dementia in the UK were significantly higher among women – more than double, in fact, with 41,283 women dying from the disease in 2015 compared with 20,403 men. Dementia deaths, including those from Alzheimer's disease, totaled 15.2 percent of all female deaths, up 1.8% from 2014 numbers.
Heart disease still remains the most significant cause of male deaths in 2015.  And, of course, all cancer types are still a major cause of death for both men and women – with breast cancer the leading killer of women aged 35 to 49 in the UK.  Sadly, in young persons and teenagers aged 5 to 19, suicide was found to be the leading cause of death. (We've got to focus on better lifestyle strategies and nutrition to turn this around)
Raising awareness about brain health and watching for early signs of dementia
Alzheimer's Research UK's Hilary Evans hopes that these recent figures regarding Alzheimer's and other forms of dementia call attention to these deadly diseases.  Conventionally speaking, 'no one survives a dementia diagnosis,' and this makes a focus on prevention through healthy lifestyle choices important for everyone in the UK.
Those who already have the disease require quality support and care. There are currently around 850,000 persons afflicted with dementia in the UK.  And, the U.S. population is heading in a similar direction.
Evans goes on to point out that dementia need not be an inevitable part of the aging process. These alarming numbers out of the UK are causing researchers to redouble their efforts to fight what she calls the country's "greatest medical challenge."
Vitamin D could be key to reducing dementia and Alzheimer's rates
Recent research has found a correlation between low vitamin D levels and a higher risk of dementia. Since sunlight is one of the top ways to receive vitamin D, it's possible that the cloudy, rainy climate in the UK and resultant low vitamin D levels could be a factor in the high dementia rates there.
Based on scientific evidence, vitamin D supplementation of at least 3,000 IU per day could be an effective step toward supporting brain health and combating this deadly disease.  Those at high risk for dementia may need to take as much as 8,000 IU daily (or more) for optimal results.  Naturally, if you're concerned about your vitamin D levels – you should be tested and consult a trusted, medical professional with a good amount of nutritional experience.
Looking for brain health solutions?  You CAN prevent and reverse Alzheimer's and dementia, despite what you've been told by conventional medicine.  Click here to get INSTANT access to the Alzheimer's and Dementia Summit hosted by Jonathan Landsman.
References:
https://www.bbc.com/news/health-37972141
https://www.ons.gov.uk/peoplepopulationandcommunity/birthsdeathsandmarriages/deaths/bulletins/deathsregisteredinenglandandwalesseriesdr/2015#main
https://jamanetwork.com/journals/jamainternalmedicine/article-abstract/2587084
https://www.neurology.org/content/83/10/920
https://www.sciencedaily.com/releases/2014/08/140806161659.htm
https://www.alzheimers.net/8-27-14-vitamin-d-and-dementia
https://www.naturalhealth365.com/alzheimers-disease-vitamin-d-deficiency-1740.html