How St. John's wort helps relieve depression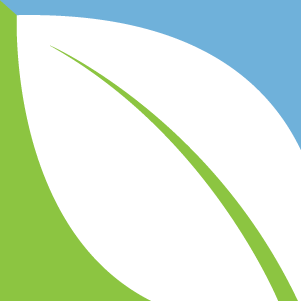 (NaturalHealth365) Stressed out? Bummed out? You are definitely not alone! According to the World Health Organization, depression affects 300 million people worldwide.
Of course, whether you have a formal "diagnosis" or not, it's safe to say that millions of us are dealing with high levels of stress, dissatisfaction, and the good old-fashioned "blues" from time to time.
If you've been searching for a holistic way to alleviate some of your worries and help you cope with the challenges of day-to-day life, St. John's wort will be a much-appreciated addition to your daily regime!
And unlike a lot of other types of herbal medicine, it actually has a decent amount of scientific research to back it up.
What the research says about St. John's wort for reducing depression
As a little background: St. John's wort is a yellow flowering plant called Hypericum perforatum.  It's also known as goatweed or Klamath weed.
Even the ancient Greeks were known to use this herbal supplement for medicinal purposes.  And, historically, St. John's wort has been used as a natural aid for conditions like anxiety, ADHD, kidney disease, premenstrual syndrome (PMS), and insomnia.
But the strongest scientific evidence supports its usefulness for treating depression.
For instance, a systematic review published in January 2000 issue of the Archives of Internal Medicine concluded that St. John's wort was more effective than placebo for treating mild to moderate depression.
Also, the rates of unwanted side effects were low – a worthwhile observation, considering that prescription drugs are riddled with nasty side effects.  The review analyzed the results of eight randomized, controlled, double-blind trials, which are generally considered "good methodological quality."
And a more recent systematic review published in 2016 found that the herbal supplement was more effective than placebo and "not significantly different from antidepressant medication" – plus it had fewer side effects.
How does this herbal supplement work exactly?  St. John's wort is believed to help the body produce more serotonin.  Serotonin is a neurotransmitter responsible for helping you feel good.
Unfortunately, research isn't as clear about whether St.  John's wort can help severe depression, and most studies only looked at short-term use (around 12 weeks).  More research needs to be done to determine its safety and effectiveness in more severe and chronic cases.
Tips for taking St. John's wort herbal supplement
Let's start with common sense: ALWAYS talk to a qualified physician before taking a new herbal supplement.
St. John's wort is generally safe, but it can interact (often dangerously) with certain medications, including blood thinners like warfarin, heart medications like digoxin, birth control pills, and – importantly – antidepressants.
If this herbal supplement is deemed safe for you to try, the easiest way to take it is in pill form. A typical recommended dose is 300 milligrams taken three times per day with meals.
The bottom line?  If you have mild to moderate depression or simply are struggling with stress of daily life, taking St. John's wort can help you feel better, at least in the short-term.
According to some research, this herbal supplement can even be as effective as some prescription antidepressants.  But, don't play doctor.  Always seek the advice of a trusted, integrative doctor before changing up your supplement or medication routine.
Sources for this article include:
WHO.int
NCCIH.nih.gov
WebMD.com
MayoClinic.org
MedicalNewsToday.com
Healthline.com