NH365 065: Sweet Healing – Eliminating diabetes and disease symptoms naturally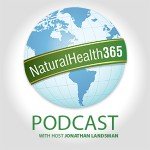 (NaturalHealth365) According to the American Diabetes Association, over 29 million Americans suffer with diabetes. That's over 9% of the population and this chronic disease condition remains the 7th leading cause of death in the United States.
If ignored, diabetes will dramatically increase your risk of a heart attack, stroke, kidney problems and blindness – to name just a few horrible health conditions. But, what if all of this was avoidable – would you believe me?
Today, on the NaturalHealth365 Podcast, we'll introduce you to an amazing health educator and author – who just wrote a new book called "Sweet Healing – A Whole Health Journey."  No doubt, this show and the book has the potential to inspire anyone suffering with diabetes to take an active (empowering) role in their recovery from sickness and achieve optimal health and energy.
Nothing is more important than our health. So, get ready to become motivated and take action today.
For more information about Michael Bedar and to read "Sweet Healing" – visit: ReadSweetHealing.com
Subscribe to the NaturalHealth365 newsletter to receive our FREE shows, lots of great health gifts + the latest news and information on natural health solutions.
Program highlights:
Discover why this 'mystery/suspense/family fiction' novel is so valuable to gaining a better understanding about natural health and healing. (important message for people suffering with illness)
Find out how you can take advantage of the research offered in this book.
In fiction, the author Michael Bedar goes in many directions – find out how his book, Sweet Healing remains extremely educational – in a fun way.
Hear about a very entertaining portion of the book, directly from the author, Michael Bedar.
What are readers saying about the book "Sweet Healing"?
A special conclusion – great for anyone interested in meeting Michael or looking to write a book of their own.
Who is Michael Bedar?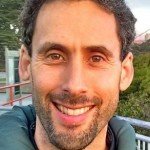 Michael Bedar, MA, is an avid investigator of natural healing and Co-Director of the East Bay Healing Collective. He conducted a study of 200 people diagnosed with diabetes in the course of earning his Master's Degree which revealed attitude factors, thoughts, and specific lifestyle behaviors starting from diagnosis. The results, along with ten years as a passionate natural health facilitator, provide background and grounding for Bedar's new novel that embodies the people he has seen succeed, Sweet Healing: A Whole Health Journey!
Bedar is also certified for practice as a Spiritual Nutrition Counselor with individuals and organizations seeking wellness. He is a member of the American Association of Drugless Practitioners, a speaker, and an essayist as well. He has been creatively involved in four award-winning documentary films, and was the Associate Producer for the documentary Simply Raw: Reversing Diabetes in 30 Days.  Further, he is Co-Founder of Soma Naturals, an organic food and juice company.
Bedar has spoken on wellness to conferences, clinics, community centers, universities, and groups including the American Diabetes Association, the United States General Services Administration, American Society of Civil Engineers, Kaiser Permanente, and Alta Bates Hospital-Wellness for Life Center.
"In releasing Sweet Healing, I am excited to make a new type of engaging and effective entertainment available to those who desire health and transformation!" – Michael Bedar