Buyer beware: The health benefits of almonds are being destroyed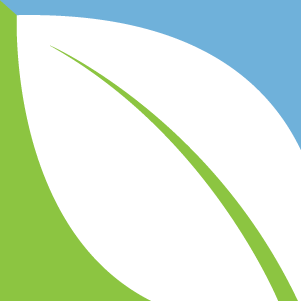 (NaturalHealth365) For thousands of years, almonds have been considered one of the healthiest foods on planet Earth. Almonds are nutritional powerhouses – a true superfood.
Even the ancient Egyptians were aware of the health benefits of almonds, and the pharaoh King Tut was said to have taken almonds along into the afterlife.
The health benefits of almonds include:
Muscle-building protein
Heart-healthy antioxidants
Natural fiber
Healthy fatty acids
Beneficial vitamin B, magnesium and copper
A portable, healthy snack
Promote satiety and weight loss
Reduced risk of gallstones
Regulate blood glucose
Prevent oxidative damage
The unfortunate truth about 'natural' almonds
But, before purchasing almonds today, consumers should be aware of a horrifying fact: most almonds sold in the United States are now treated in a manner that offsets all of these wonderful benefits. Many almonds now are fumigated with a chemical called propylene oxide – something that even the Centers for Disease Control (CDC) admits can lead to cancer.
The year 2007 marked a time in the U.S. food market when it became illegal to sell raw almonds. This occurred due to a salmonella outbreak in Canada that was traced back to a California almond grower. A second outbreak led to the mandate for 'treatment' of the nuts. (Many think it's strange that salmonella even occurred in a food as dry as almonds in the first place.)
Sadly, the treatment processes and government issued compliance standards drove many smaller almond producers out of business. Now most almonds come from big corporate producers willing to either heat almonds above 200 degrees or fumigate then in a closed chamber with propylene oxide gas.
Today, even almonds sold as "organic" are treated using the heating process. Those not labeled as organic are generally getting the fumigation treatment.
Why are today's almonds so toxic?
The propylene oxide that is used to treat almonds is banned in Canada, Mexico, and the entire European Union. It is classified as a health hazard within the Globally Harmonized System of Classification and Labeling of Chemicals – due to its acute toxicity, carcinogenic and mutagenic properties. The American Motorcycle Association as well as the National Hot Rod Association in the U.S. has banned propylene oxide as a fuel due to the dangers of its fumes.
Almond brands treated with propylene oxide include Costco's Kirkland Signature chocolate-covered almonds, Diamond almonds of California, and Superior Nut Company – except for their online organic almonds.
Companies that sell heat treated almonds include Trader Joe's, Planter's, Back to Nature and Blue Diamond sliced and slivered almonds (their whole nuts are fumigated). Whole Foods organic 365 line is likely heat treated, but the conventional line may not be.
The health benefits of almonds are being destroyed by modern processing procedures
Almond treatment methods for many other companies is unknown, and when used as an ingredient in other foods and products, it becomes even more of a mystery.
Clearly, we have lost much due to this ghastly process. The slim risk of salmonella may be gone, but it is replaced by guaranteed chemical toxicity from propylene oxide-treated almonds. The many health benefits of almonds are now tainted, and all too many consumers are unaware of this.
So, be sure to spread the word regarding the ugly truth about almonds sold in the United States and look for better options in the marketplace.
Editor's note: Since so many people ask me, 'where do I get my almonds' – I'll tell you. I purchase unpasteurized almonds from LivingNutz.com. Their products are delicious and, no, I do NOT make any money by making this endorsement.
References:
https://www.lef.org/magazine/2007/5/sf_almonds/Page-01
https://www.cdc.gov/niosh/docs/89-111
https://eatlocalgrown.com/article/14155-the-truth-about-almonds.html?c=nsm