Why magnesium is essential to avoid heart problems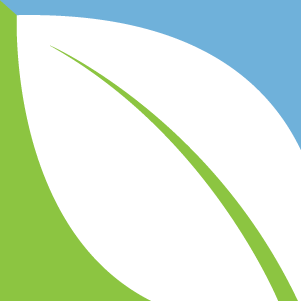 (NaturalHealth365) Did you know that an astonishing 48 percent of Americans do not meet their daily recommended intake of magnesium?
Keep in mind, this health warning comes directly from Western medicine.  A magnesium deficiency is linked to all kinds of serious health conditions like type 2 diabetes, high blood pressure, colon cancer and even sudden cardiac death – to name just a few.
In fact, in terms of blood sugar issues, research shows that having low magnesium can lead to insulin resistance that can easily develop into type 2 diabetes.  Truth is, the mainstream media and Western medicine are not making enough noise about the problem – as you'll soon see.
WARNING: Low magnesium levels linked to serious heart problems
In two studies conducted by Medical University of South Carolina scientists in Charleston and presented at the North American Primary Care Research Group, C-reactive protein (CRP) was found to be associated with low magnesium levels.
According to the researchers, CRP can ignite the start of acute inflammation that is a cardiovascular disease risk factor. The first study used data provided by NHANES (National Health and Nutrition Examination Survey), a national study that has collected health records of US citizens since 1959.
The study scrutinized the diet of persons who were 17 years and older, and didn't take magnesium supplements from 1999 to 2000. An astounding 68 percent did not meet magnesium's 310 to 420 mg RDA (Recommended daily allowance), and to make matters worse, an additional 19 percent took less than half the RDA.
How low is too low, according to Western medicine
When compared to people taking the 'recommended amount,' those who fell short of the RDA had a 48 to 75 percent risk of having raised CRP amounts.  In simple terms, participants who took less than half the magnesium RDA were more than twice likely to suffer raised CRP levels in comparison to those that consumed the recommended daily allowance.
The objective of the second study was to figure out CRP levels in adults who took no less than 50 mg daily of magnesium supplements.  Researchers examined 10,024 subjects using NHANES data and found that 25.6 percent consumed 50 mg magnesium supplement daily from 1999 to 2002.
Unlike those that met the RDA, participants whose magnesium intake – from supplements or diet – was less than the RDA were at a whopping 40 percent higher risk of having elevated CRP.
Interestingly, 22 percent of adults who took magnesium supplements and didn't meet RDA were less likely to have increased CRP.  What's more, a dismal 21.9 percent of those that didn't take supplements met the RDA as compared to an astounding 60.2 percent of people that consumed magnesium supplements.
How much magnesium do we really need?
Proper magnesium levels tend to vary based on your gender, age and lifestyle.  Conventionally speaking, men aged below 30 require 400 mg daily, and women of the same age require 310 mg.  Note: Older men and women require 420 mg and 320 mg daily respectively.
Editor's note: Obviously, this article was focused on what Western medicine had to say about magnesium.  The main point is that low magnesium levels should be avoided.  If you're concerned, talk to an integrative physician and make sure you consume enough magnesium – on a daily basis – to support your health.
To learn more about magnesium supplementation: click here to visit the NaturalHealth365 Store.
Sources for this article include: