Organic diet NEWS: How to dramatically REDUCE pesticides in the body – in just one week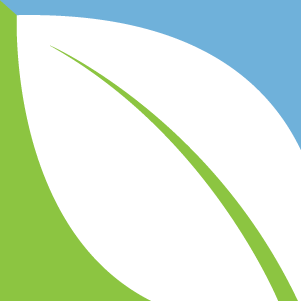 (NaturalHealth365) Previous studies have supported that an organic diet has the potential to reduce pesticides in the body through evaluating urinary pesticide metabolite excretion. Until recently, such research has predominantly focused on organophosphate pesticides. However, a new study published in Environmental Research seeks to change that trend.
Specifically, the presence of pyrethroids and neonicotinoids have been previously overlooked, and the use of these compounds are rapidly on the rise today – specifically in pesticides. This particular study titled, Organic Diet Intervention Significantly Reduces Urinary Pesticide Levels in U.S. Children and Adults, examined the urine of four diverse American families pre and post an all organic food diet.
Taking time to target the previously ignored chemical compounds that the World Health Organization would like to ban, the results of this groundbreaking study will shock you.
The STARTLING impact of eating an organic diet
Participants consumed their normal diet for six days, and then researchers performed a series of urinalysis tests on the subjects. Scientists then asked the families to return for a follow up visit to undergo an additional series of samples after a six-day organic diet intervention.
In just six days, the participants on an all-organic diet exhibited significantly lower levels of pesticide and pesticide-metabolite toxicity levels by an astonishing 60.5%.
Other critical findings of the study also include:
83% decrease in the neonicotinoid pesticide clothianidin, which is associated with attention disorders and autism.
61% decrease in the neurotoxic pesticide chlorpyrifos, a known risk factor in brain development and lowering IQ levels in children.
A minimum of a 43% decrease in pyrethroids, which also cause adverse neurodevelopment concerns in addition to reproductive issues.
37% decrease in two Agent Orange ingredients (1,3-D) which is associated with conditions such as lymphoma, Parkinson's, and the disruption of the reproductive, endocrine and thyroid systems.
95% drop in the neurotoxic organophosphate pesticide malathion, a probable human carcinogen.
Science is closing the knowledge gap regarding the benefits of a non-GMO diet in regard to pesticide exposure beyond organophosphates.  As researchers are delving more into these potentially deadly products as a whole, society knows that avoidance of genetically modified foods is the solution to a number of rising health issues.
The VAST benefits of a non-GMO diet
Just making the simple switch to a predominantly non-GMO diet can protect you and your family (especially your unborn or young children) from a host of potential health issues both now and in the future. Reducing pesticide levels in food consumption will decrease risks of developing cancers, autoimmune disorders, forms of dementia, hormone disruptions and neurological conditions.
In addition, besides switching to an organically driven diet, you can help put a stop to this type of societal 'poisoning' by participating in action-based initiatives to ban harmful organophosphates entirely.
Sources for this article include:
SustainablePulse.com
ScienceDirect.com
NaturalHealth365.com
NaturalHealth365.com
NaturalHealth365.com