NH365 069: The non-toxic pharmacy – Natural remedies revealed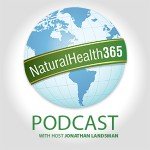 (NaturalHealth365) For the vast majority of the population – a pharmacy represents a place to go to feel better. But, there is a dark side to all these over-the-counter and prescription medications.
In fact, a growing number of people are waking up to the reality of these toxic drugs that merely mask symptoms, suppress normal bodily functions and increase our toxic burden.
A non-toxic pharmacy can literally save your life
Simply put, these conventional therapies – over time – can actually increase our risk of disease by polluting the liver and poisoning our bloodstream. Today, on the NaturalHealth365 Podcast, I'll introduce you to a pharmacist that wants to change this dangerous trend and provide much healthier choices for us.
If you've taken supplements without any results – this show will prove to be most valuable to you. It's true, there are many worthless supplements on the market today. But, the fact remains, that with the right information – you can feel much better with nutritional supplements that effectively neutralize toxins, improve immune function and enhance your energy levels.
Today, we'll talk about how proper supplementation can dramatically reduce your risk of disease and improve the quality of your life.
Links related to the show:
For more information about Phillip Carson – visit: CarsonNatural.com
Subscribe to the NaturalHealth365 newsletter to receive our FREE shows, lots of great health gifts + the latest news and information on natural health solutions.
Podcast highlights include:
How 'Dr. Phil' got so interested in creating a natural pharmacy.
Great news for every pharmacist: Making the switch from conventional to a a more natural pharmacy.
Find out how natural products can change your life. (great personal story)
What impact have natural products had on the lives of Dr. Phil's patients? (amazing stories of recovery)
The top three nutritional supplements for optimal health.
What is the "Fit in 49 program?"
About Phillip Carson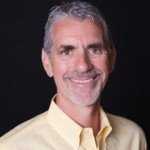 Phillip Carson, President of Carson Natural Health, LLC is a Pharmacist who thinks outside the box of traditional medicine. He believes in helping people find natural alternatives and integrative nutritional solutions to their health problems. He is committed to leading people to finding the root cause of their health problems and not just treating the symptoms.
As a Registered Pharmacist, Phillip is passionate about encouraging and teaching people how to live more balanced, healthier and vibrant lives. He believes in equipping people with the knowledge to make the right choices for optimal health.