Common vitamins prevent breast cancer recurrence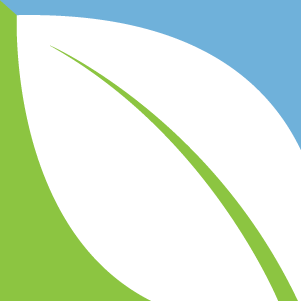 (NaturalHealth365) While researchers won't yet admit that taking multivitamin supplements prevent cancer, one study has found that they can help to prevent breast cancer recurrence. However, adhering to a healthy, active lifestyle is foundational to vitamins and supplements making a difference – including the maintenance of an optimal vitamin D blood level.
The Journal of Breast Cancer Research and Treatment published a LACE (Life After Cancer Epidemiology) study, in 2011, related to multivitamin supplementation. It involved over 2,200 women diagnosed with early-stage breast cancer between the years 1997 and 2000. Participants were studied beginning two years after their breast cancer diagnosis, and their use of multivitamins was tracked both pre- and post-diagnosis.
Taking vitamins prove to be more potent than 'healthy lifestyle choices' for cancer patients
In women who ate a healthy diet including at least 5.5 servings of vegetables and fruits per day and at last 16 hrs./week of non-sedentary physical activity, taking multivitamins brought up to a 70 percent reduction in risk of death from any illness during the follow-up period of two years. For women leading less healthy and active lifestyles but still taking vitamins, no such positive associations were found.
Additionally, women who did not undergo chemotherapy and only had radiation treatment experienced a reduction in breast cancer recurrence with multivitamin use. They also showed a lowered risk of death from breast cancer or any other cause.
Breast cancer patients who avoid chemotherapy show higher survival rates when taking a multivitamin
The researchers concluded that taking multivitamins following a breast cancer diagnosis offers a survival benefit, especially to those who live a healthy, moderately active lifestyle. Those who did not receive chemotherapy received increased benefits from taking multivitamins.
Previous LACE studies demonstrated that consuming a diet of vegetables, fruits, poultry and whole grains while engaging in at least some physical activity to be associated with decreased mortality rates generally; however, these healthy lifestyle habits were not necessarily associated with positive outcomes related to breast cancer.
Vitamins C, E and D offer antioxidant and immune system benefits
In terms of specific types of vitamins, antioxidants such as vitamin C and E showed promising results in preventing breast cancer recurrence. These and other vitamins demonstrate anti-cancer properties that include immune system modulation, anti-angiogenesis, induced cancer cell death (apoptosis), enhanced cellular differentiation, and the inhibiting of tumor cell proliferation.
A high enough vitamin D blood level is also foundational in lowering the risk of breast cancer and improving survival rates. Those with an optimal vitamin D blood level of at least 30 ng/ml show twice the survival rates from breast cancer as those with a lower vitamin D blood level (averaging 17 ng/ml).
Taking a daily multivitamin supplement is an easy and convenient way to ensure you are getting a range of nutrients – that are key to optimal health. However, doing so can also be the difference between life and death for breast cancer patients. And, of course, combining nutritional supplementation with a healthy lifestyle will always yield best results.
Editor's note: The NaturalHealth365 Store offers the finest quality nutritional supplements on the market.  Click here to shop now.
References:
https://www.ncbi.nlm.nih.gov/pubmed/21559824
https://www.ncbi.nlm.nih.gov/pubmed/8923033
https://www.ncbi.nlm.nih.gov/pubmed/8923032
https://www.ncbi.nlm.nih.gov/pubmed/21177425
https://www.ncbi.nlm.nih.gov/pubmed/24596354
https://www.toyourhealth.com/mpacms/tyh/article.php?id=2321