Artificial antioxidant could lead to HUGE pharmaceutical industry profits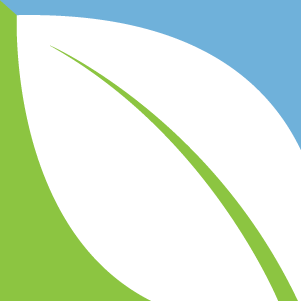 (NaturalHealth365) Vitamin C is an extremely powerful antioxidant, yet the pharmaceutical industry, doctors and the mainstream media ignore or downplay its healing properties.  Instead, big pharma wants us to believe that an 'artificial' antioxidant is better than something as effective as vitamin C.
Drug company greed is what motivates them to ignore basic truths about natural antioxidants.  For example, vitamin C is effective against every virus on Earth, and also offers protection against cancer cell growth.  Yet, as you may already know, cancer patients are often told not to consume antioxidants during chemotherapy treatment.
The fact is: there are many ways to naturally avoid disease symptoms.  But, as you'll soon see, that doesn't stop big pharma from finding synthetic ways to profit off disease.
Drug companies want to replace a natural antioxidant with their artificial creations
In truth, we don't have to wait for an artificial antioxidant to improve our health.  Don't be fooled by mainstream media outlets and Western medicine, a natural antioxidant and lifestyle approach to life will always tend to be safer and more effective at protecting our health.
If you're a regular reader of NaturalHealth365, you already appreciate the power of vitamin C.  With its accessibility, affordability, convenience and lack of (negative) side effects, consuming vitamin C daily is an excellent way to protect your health.  Of course, there are many other antioxidants worth looking at like, vitamin D and glutathione.
One example of a synthetically created antioxidant is TEMPO, which was recently studied by University of Bologna and UBC Okanagan researchers. It is concentrated and pitched as offering promise for serious conditions like cancer, Alzheimer's Disease, immune system support and general health.
False promises and high prices
Drug companies that manufacture these alternatives are charging ridiculously high prices for their products.  In addition, on a subconscious level, the growing popularity of drug company inventions send a dangerous message to the general public: good food and lifestyle choices are not enough to stay healthy. (don't be fooled)
Natural antioxidants are essential to addressing the threat of free radicals and toxins within the body.  To state the obvious: free radicals are extremely reactive molecules routinely created by bodily processes including, respiration.
But, too many free radicals and not enough antioxidants is a perfect combination for rapid aging and premature death from chronic disease.
Vitamin C vs. TEMPO: Has the study been done?
In the university study, the artificial antioxidant TEMPO was found to be more effective in neutralizing free radicals than vitamin E.  However, it has not been tested in comparison with vitamin C, one of the most effective nutrients used against cancer plus other life-threatening conditions like, sepsis.
In fact, a vitamin C study conducted jointly by the University of Calabria of Italy, University of Salford and University of Manchester found that vitamin C was 100 times more effective than many anticancer drugs.
In conclusion, while expensive synthetic antioxidants continue to be promoted, we should never forget that eating a healthy (organic) diet rich in natural antioxidants is one of the best ways to avoid many health issues.
Sources for this article include: