Candida solutions – The good, the bad and the ugly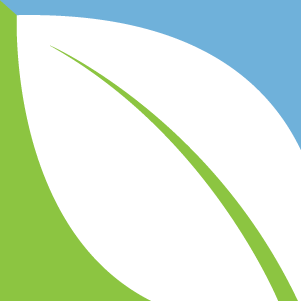 (NaturalHealth365) There are nearly two dozen types of Candida yeasts that can infect the human body with the most popular variety called Candida albicans. Candida yeasts normally live on the body – without any issues – but, when they grow out of control can cause tremendous health problems. Just to be perfectly clear, these 'run away' infections can damage the lining of our intestines, destroy immune function and pollute the bloodstream – which sets the stage for chronic diseases like cancer.
How do we keep candida under control? The answer is quite simple: If you suffer with a yeast infection – you must find natural ways to regain healthy gut flora and improve immune function without toxic medications. On the next NaturalNews Talk Hour, you'll learn why candida is so hard to resolve and, most importantly, why "starving" candida is the wrong approach.
Simply sign up now for access to our free, weekly show by entering your email address and you'll receive show times plus FREE gifts!
The signs, symptoms and dangers of yeast overgrowth
First of all: It's important to understand what promotes yeast overgrowth. If you've been exposed to high degrees of emotional/mental stress; the use of antibiotics or unnatural (processed) foods, then you are at high risk of candida-related health issues. So, how do you know if candida may be causing you problems? Ask yourself: Do I have gas, bloating, diarrhea or constipation? Do I feel tired – even after sleeping for hours the night before?
If you answered 'yes' to any of these questions, you should be checked out by a holistically-minded physician (who understands biological/functional medicine) – especially if you suffer from autoimmune disease or chronic depression.
Keep in mind, when candida problems are ignored, the digestive system will be compromised – which leads to poor food breakdown and nutrient absorption. In other words, if you have an overabundance of yeast, you could lose much of the benefits expected from organic foods and high-quality nutritional supplements.
Join us – on the next NaturalNews Talk Hour – for some natural candida solutions including, how to replenish gut flora, rebalance pH and reduce candida overgrowth.
Simply sign up now for access to our free, weekly show by entering your email address and you'll receive show times plus FREE gifts!
What is biological medicine and how can it help people with candida?
According to The American Center for Biological Medicine, biological medicine "is the science, practice, and art of healing that is a fundamental form of medicine, applicable to each human body, regardless of the illness. We don't believe in Band Aids. Biomedicine has a simple objective: identify the source of disorders, imbalances, and weaknesses in the human regulatory system and heal the whole body."
We all know that the last line of defense to disease is our immune system and it's under attack from things like, poor diet and environmental toxins like mercury and plastics. Conventional medicine merely 'treats' the symptoms of disease and ignores the underlying cause of sickness. A physician trained in biological medicine combines ancient wisdom with the latest in advance testing procedures to discover the reason why candida grows out of control. It's an individualized form of medicine designed to empower the patient.
On the next NaturalNews Talk Hour, you'll learn about the greatest threats to digestive health, how to naturally regain balance within the intestinal flora and improve immune function. Don't miss this informative program.
This week's guest: Heather Schofield, homeopathic doctor and expert in candida solutions
Learn how to systematically eliminate the health threat of yeast overgrowth naturally – Sun. Sept. 6
Heather Schofield, BSc., DHMHS is a homeopathic doctor , who over the last 14 years has studied, practiced and taught biological medicine, mind-body, and natural approaches to the public, patients and natural health practitioners.
She strongly believes that getting to the root cause of illness should not be complicated, but rather support the body's innate ability to heal. Through empowerment and education, she inspires people to achieve their highest health and wellness potential.
About the author: Jonathan Landsman is the host of NaturalHealth365.com, the NaturalNews Talk Hour – a free, weekly health show and the NaturalHealth365 INNER CIRCLE – a monthly subscription to the brightest minds in natural health and healing.
Reaching hundreds of thousands of people, worldwide, as a personal health consultant, writer and radio talk show host – Jonathan has been educating the public on the health benefits of an organic (non-GMO) diet along with high-quality supplementation and healthy lifestyle habits including exercise and meditation.
Food & Nutrition
Natural Health 365
Natural Health 365 is a premium source of trending and popular health-related news, science, testimony & research articles on the most up to date and relevant natural health information. The Food & Nutrition articles found herein are meant to inform and advise our site visitors on eating healthy, nutritious foods and safely using supplements and vitamins to achieve optimal health.
Join thousands of daily visitors staying informed and involved on Natural Health 365! We seek out scientific solutions with proven results and it is our mission to keep you informed! Articles range in topic from the cancer fighting qualities of Olive Oil, to the remarkably high concentration of anti-oxidants found in blueberries, to how to make your own almond milk, to a nutritional comparison of organic vs conventional produce, to an analysis of the health benefits of tree nuts. You can find all of the Food News Articles here
Read Some of Our Most Popular Articles
Artichokes, Olive Oil, Almond Milk, Blueberries
---
---
Food News is one of our major post categories on www.naturalhealth365.com and contains over 350 articles that cover a wide range of subjects; including but not limited to…
Food News
More Food & Nutrition Articles
Fresh Organic Produce Fights Cancer, Susan G. Komen on Organic Foods, Hemp Seeds for Inflammation, Pau D'Arco For Improved Immunity
In addition to exploring health benefits of certain foods, vitamins and supplements, we also aim to connect healthy eating and balanced consumption of dietary supplements to long-lasting health and adding healthy, happy years to your life. For example, did you know that eating Granny Smith Apples on a regular basis can reduce your chance of building up unhealthy gut yeast? Or that ingesting ground hemp seeds can significantly reduce inflammation throughout the body? Perhaps you didn't know that Fresh Organic Produce has been found to have higher concentrations of key, cancer-fighting anti-oxidants and vitamins than conventional produce? You can find all of that information and more right here on Natural Health 365.
We'd love to know what you're thinking! Please join the conversation on Facebook, post comments here on the website and feel free to reach out to us if you have any questions.
Please use and share the articles you find here with your friends, family and peers.