Chick-Fil-A proudly offers chicken with MSG and toxic chemicals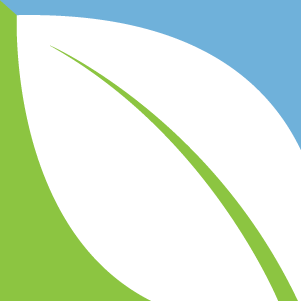 (NaturalHealth365) If you've ever seen Chick-fil-A's advertisements or billboards, you'll find a clever and cute message enticing you to eat more chicken all the while insinuating that beef is bad for you. They also offer low calorie, low carb, and low fat meals touting their use of "fresh, quality ingredients."
In 2014, the restaurant chain announced they would work with suppliers over the next several years to remove antibiotics in their chicken supply. According to the public statement, they have already converted more than 20 percent of their poultry supply.
The power of deceptive fast food marketing campaigns exposed
Chick-fil-A is proud of their new strict auditing process to verify their suppliers are "never to directly administer antibiotics." Though this may seem like a positive message to those who enjoy dining out (especially anyone who is working on getting healthier), it would surprise you to know that their menu is still loaded with toxic chemicals that cause addiction, body fat, and other health consequences.
Loaded with dozens of harmful chemicals, Chick-fil-A's 'antibiotic-free' chickens won't make a difference on public health. Take a look at one of Chick-fil-A's menu classics – the chicken sandwich. It contains nearly 20 added chemicals.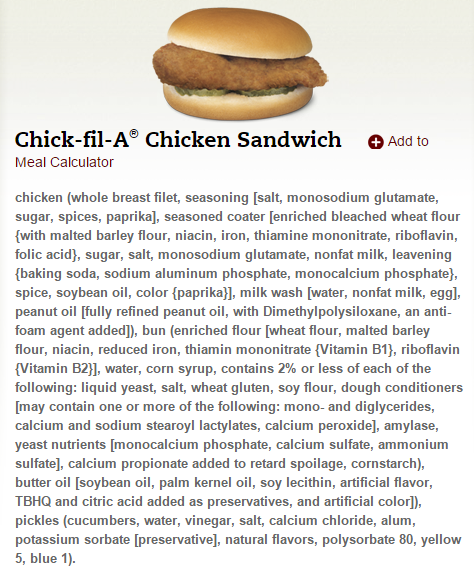 Some of these chemicals are known to be highly toxic:
Monosodium Glutamate (MSG) – a flavor enhancer. It is an excitotoxin that damages and kills neuronal cells within the body, causing a degenerative effect in the brain and nervous system.Scientific studies have shown that it causes obesity and metabolic syndrome. MSG is highly addictive, and you can forget about weight loss if it's your goal.Diet won't help when excitotoxins are present. Chick-fil-A's chicken sandwich includes MSG twice – in the chicken and what seems to be the bun.
Tert-Butylhydroquinone (TBHQ) – a highly effective preservative for many vegetables and animal fats. TBHQ is a form of butane (a highly toxic gas).  Some studies have shown it to have some protective effects. However, high doses or prolonged exposure have also shown it to be a precursor to stomach tumors and DNA damage. It may also be carcinogenic.
Hydrogenated vegetable oils – unnatural dietary fats made by a chemical process called "hydrogenation" and used to preserve foods. The American Heart Association has declared hydrogenated (trans) fats harmful as they raise bad cholesterol levels (LDL) and lowers good cholesterol levels (HDL).This imbalance raises the risk for type-2 diabetes, heart disease, and stroke. Chick-fil-A's chicken sandwich contains palm kernel oil, peanut oil, and soybean oil. In fact, soybean oil is listed twice.
Dimethylpolysiloxane – an anti-foaming agent intended to be used on oil fryers. It is declared to be non-toxic by the World Health Organization.However, the United States Food and Drug Administration (FDA) allows formaldehyde to be used as preservative for the chemical. This is a harmful irritant that causes oxidative stress and risk for cancer and immune disease.  Chick-fil-A lists it as an ingredient with their peanut oil.
While the FDA limits the amount of each preservative, they fail to limit the total amount of preservatives. The combining additives used together for one food product may have synergistic effects still to be seen. However, studies do show that excessive or long-term consumption of any one chemical is hazardous to health.
Big time failure: Chick-fil-A is completely irresponsible when it comes to social responsibility
As a Christian business, Chick-fil-A states that their corporate purpose is to "glorify God by being a faithful steward of all" that is entrusted to them and to have a "positive influence to all" who come in contact with them. Maybe Chick-fil-A's executives need to work with their nutrition team a little closer to make sure their purpose is held true.
This is just another example of morally (and ethically) reckless corporate behavior. To rid this world of these toxic food items – simply stop buying this crap and encourage others in your immediate circle of influence to do the same.
About the author: Abby Campbell is a medical, health, and nutrition research writer. She's dedicated to helping people live a healthy lifestyle in all aspects – physically, mentally, emotionally, and spiritually. Abby practices, writes, and coaches on natural preventive care, nutritional medicine, and complementary and alternative therapy.
References:
https://www.chick-fil-a.com/Food/Ingredients
https://www.chick-fil-a.com/Antibiotic-Free
https://www.nutritionandmetabolism.com/content/pdf/1743-7075-9-50.pdf
https://www.sciencedirect.com/science/article/pii/S1043466614005894
https://www.ncbi.nlm.nih.gov/pubmed/3731382
https://www.heart.org/HEARTORG/GettingHealthy/NutritionCenter/HealthyEating/Trans-Fats_UCM_301120_Article.jsp
https://journals.plos.org/plosone/article?id=10.1371/journal.pone.0104069
https://www.chick-fil-a.com/Company/Responsibility-Giving-Tradition