NH365 046: Improving digestion – A matter of life and death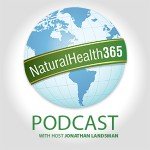 (NaturalHealth365) We often hear that digestion and immune system health are deeply connected to each other. In fact, most integrative healthcare experts would agree that poor gut health greatly increases the risk of disease and premature death.
Yet, most conventionally-trained physician won't talk about how to avoid digestive problems like 'leaky gut', gluten sensitivity issues and irritable bowel syndrome. Today, on the NaturalHealth365 Podcast, we plan on changing all that – with some great information rarely discussed in the mainstream media.
Links related to the show:
1. For more information about Nicholas DiMartino, D.O., ND – visit: WoodMed.com
2. Subscribe to the NaturalHealth365 newsletter to receive lots of great health gifts + the latest news and information on natural health solutions.
Is your gut health driving you crazy?
Just a quick search in Pubmed reveals thousands of studies – which look into how poor digestion can trigger disease – including mental and emotional problems. Many experts call the gut our 'second brain' – due to its role in determining what happens to our health. In other words, our entire outlook on life depends on the health of our gut.
With over 100 trillion bacteria, viruses, and other microorganisms in our microflora – the physical matter of our digestive system – out number our cells by 10 to 1 and play a HUGE role in our physical, mental and emotional condition.
So, who should listen to this program? Well, I guess, only those people interested in protecting or improving their health. If you have trouble concentration at work, suffer with chronic disease (of any kind) or just feel sluggish during the day – even after sleeping for hours and hours – then, you should pay close attention to what we're about to reveal in this program.
What are the greatest threats to digestive health?
In a nutshell, stress, infections and heavy metals pollute the gut and can cause a wide variety of serious health problems. If you're experiencing brain fog, bloating, gas, heartburn or any kind of nutritional deficiency – then, you should immediately work on improving digestive function.
During this program, Dr. DiMartino outlines the best ways to identify digestive problems – including the 5 best medical tests to perform, before deciding on a treatment plan. In addition, you'll discover the "5 R's" to help heal the gut. This is a systematic approach to cleaning out the body and regaining a strong immune system – which reduces your risk of disease.
Editor's note:  During this event, Dr. DiMartino talks about the five tests that every person should consider when trying to figure out the source of their digestive problems, including:
The Heidelberg test
Breath test
Lactulose/mannitol test
Complete digestive stool anaylsis
Endoscopy/colonoscopy
Obviously, medical testing is just part of the equation.  To learn more about digestive health – listen to this program as soon as you can.
Who is Dr. Nicholas DiMartino?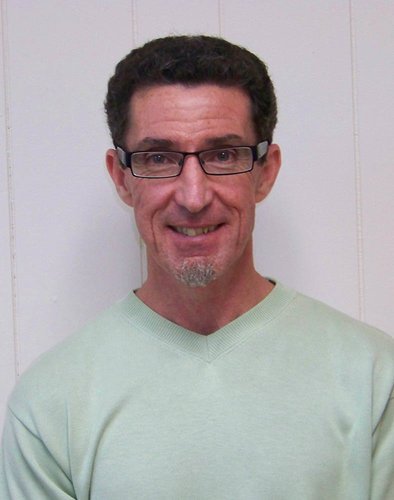 Dr. Nicholas DiMartino wishes for all sentient beings to enjoy health, happiness and longevity. Consequently, he has trained carefully and taken time to develop a clinical orientation that best supports this intention.
In essence, Dr. DiMartino appreciates that each person's journey to health and wellbeing is individualized, based on their unique constitution, life situation and psychological predisposition. Through a therapeutic relationship grounded in trust and mutual responsibility, a healing program is evolved that integrates the best of modern/natural medicine and the wisdom of the ancient healing arts.
Dr. DiMartino is a graduate of the New York College of Osteopathic Medicine. He attended a community based family practice residency program and is board certified in this area of specialization.
He is affiliated with the Clayton College of Natural Health and has completed a doctoral program in Naturopathic Medicine and is a PhD candidate in Holistic Nutrition. His dissertation is being written on Modern Nutrition and Degenerative Disease.
Dr. DiMartino has studied Ayurvedic Medicine/Nutrition, Traditional Chinese Medicine and Macrobiotics from educated leaders in their field. He enjoys hiking, music and his passion for cooking has inspired him to become a chef from the Natural Gourmet Institute for Health and Culinary Arts.
Food & Nutrition
Natural Health 365
Natural Health 365 is a premium source of trending and popular health-related news, science, testimony & research articles on the most up to date and relevant natural health information. The Food & Nutrition articles found herein are meant to inform and advise our site visitors on eating healthy, nutritious foods and safely using supplements and vitamins to achieve optimal health.
Join thousands of daily visitors staying informed and involved on Natural Health 365! We seek out scientific solutions with proven results and it is our mission to keep you informed! Articles range in topic from the cancer fighting qualities of Olive Oil, to the remarkably high concentration of anti-oxidants found in blueberries, to how to make your own almond milk, to a nutritional comparison of organic vs conventional produce, to an analysis of the health benefits of tree nuts. You can find all of the Food News Articles here
Read Some of Our Most Popular Articles
Artichokes, Olive Oil, Almond Milk, Blueberries
---
---
Food News is one of our major post categories on www.naturalhealth365.com and contains over 350 articles that cover a wide range of subjects; including but not limited to…
Food News
More Food & Nutrition Articles
Fresh Organic Produce Fights Cancer, Susan G. Komen on Organic Foods, Hemp Seeds for Inflammation, Pau D'Arco For Improved Immunity
In addition to exploring health benefits of certain foods, vitamins and supplements, we also aim to connect healthy eating and balanced consumption of dietary supplements to long-lasting health and adding healthy, happy years to your life. For example, did you know that eating Granny Smith Apples on a regular basis can reduce your chance of building up unhealthy gut yeast? Or that ingesting ground hemp seeds can significantly reduce inflammation throughout the body? Perhaps you didn't know that Fresh Organic Produce has been found to have higher concentrations of key, cancer-fighting anti-oxidants and vitamins than conventional produce? You can find all of that information and more right here on Natural Health 365.
We'd love to know what you're thinking! Please join the conversation on Facebook, post comments here on the website and feel free to reach out to us if you have any questions.
Please use and share the articles you find here with your friends, family and peers.