NH365 045: Emotional eating – The secret to natural weight loss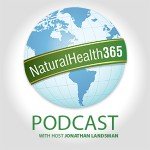 (NaturalHealth365) Would you like to lose weight naturally? What you're about to hear may surprise you. Researchers suggest that 30 – 40 percent of your digestion and ability to absorb nutrients from the food you eat begins with your state of mind or awareness about what you're eating.
It's called the "Cephalic Phase Digestive Response" and it tell us that what we think and feel about the food we're about to eat has EVERYTHING to do with our ability to digest that food and achieve optimal weight.
Links related to the show:
1. For more information about Dr. Julie Coffey – visit: UberHealthBlog.com
2. Subscribe to the NaturalHealth365 newsletter to receive lots of great health gifts + the latest news and information on natural health solutions.
Discover how to lose weight, get in tune with your body and feel great again
Today, I've invited a medical doctor from the UK – Dr. Julie Coffey – to talk about her experience with emotional eating and helping people to lose weight.  We'll focus on the issue of weight loss in a way rarely discussed in the mainstream media.
As we all know, weight loss is NOT just about counting calories or exercising more. To maintain a healthy weight (long term) – we must understand the importance of our emotions and how the way we feel about ourselves (and others) has everything to do with our food choices and our body weight.
On this podcast, Jonathan Landsman and Dr. Coffey talk about:
The medical reason why losing (excess) weight is so important
Why most doctors fail to help people lose weight.
Some of the biggest reasons why people struggle to lose weight.
How a negative mindset can hold you back from changing lifestyle habits.
The biggest nutritional mistake people tend to make.
Plus, much more!
Who is Dr. Julie Coffey?
From a relatively early age Julie was driven to do well at school as she wanted to do something really interesting and worthwhile, She got inspired to be a doctor and started her training at Sheffield University in 1989.
Julie has always been interested in being healthy and was finding medicine increasingly frustrating, as the predominant focus on treating illness is with pills, with little emphasis on maintaining or regaining natural health. It is mainly about 'managing' illness rather than taking away the cause and curing the illness. She was also increasingly frustrated at seeing her patients destroy their health with dieting. And all they generally get from their doctor is "eat less, do more."
In her mid to late 30s Julie started with early osteoarthritis in her knees (leading to a lot pain). She knew conventional medicine had little to offer other than painkillers, and if it got really bad – a joint replacement, like other family members had gone through.
She knew there must be a better way and immersed herself in natural health material, resulting in diet and lifestyle changes. Her knees got better. As a bonus quite a few stubborn pounds in weight melted away almost without effort, and haven't come back. She had attempted to lose this weight before, without success, and now knew that to lose unwanted fat the focus needs to be on getting healthy. Then weight loss is an inevitable consequence.
Julie's medical background makes it straight forward sorting the wheat form the chaff when it comes to reviewing the masses of information about what is, and what isn't healthy. She has parred the information down and put it into everyday language, making it easy for people to understand. She doesn't teach anything that she isn't doing herself.
Julie also knew that to achieve good health and ideal weight a person first needed the right mindset. Once that was corrected the necessary diet and lifestyle changes could be achieved relatively easily, thus achieving great health and the ideal weight.
Since her early 30s Julie has spent a lot of time studying and implementing self-development to improve her own mindset. Among other things this has enabled her to overcome problems of severe shyness, phobia of public speaking and massive lack of confidence. She was fed up of these things holding her back.
She finally had all of the tools necessary to really help people with their health and weight problems and developed a passion to share this and get people healthy and slim.
Food & Nutrition
Natural Health 365
Natural Health 365 is a premium source of trending and popular health-related news, science, testimony & research articles on the most up to date and relevant natural health information. The Food & Nutrition articles found herein are meant to inform and advise our site visitors on eating healthy, nutritious foods and safely using supplements and vitamins to achieve optimal health.
Join thousands of daily visitors staying informed and involved on Natural Health 365! We seek out scientific solutions with proven results and it is our mission to keep you informed! Articles range in topic from the cancer fighting qualities of Olive Oil, to the remarkably high concentration of anti-oxidants found in blueberries, to how to make your own almond milk, to a nutritional comparison of organic vs conventional produce, to an analysis of the health benefits of tree nuts. You can find all of the Food News Articles here
Read Some of Our Most Popular Articles
Artichokes, Olive Oil, Almond Milk, Blueberries
---
---
Food News is one of our major post categories on www.naturalhealth365.com and contains over 350 articles that cover a wide range of subjects; including but not limited to…
Food News
More Food & Nutrition Articles
Fresh Organic Produce Fights Cancer, Susan G. Komen on Organic Foods, Hemp Seeds for Inflammation, Pau D'Arco For Improved Immunity
In addition to exploring health benefits of certain foods, vitamins and supplements, we also aim to connect healthy eating and balanced consumption of dietary supplements to long-lasting health and adding healthy, happy years to your life. For example, did you know that eating Granny Smith Apples on a regular basis can reduce your chance of building up unhealthy gut yeast? Or that ingesting ground hemp seeds can significantly reduce inflammation throughout the body? Perhaps you didn't know that Fresh Organic Produce has been found to have higher concentrations of key, cancer-fighting anti-oxidants and vitamins than conventional produce? You can find all of that information and more right here on Natural Health 365.
We'd love to know what you're thinking! Please join the conversation on Facebook, post comments here on the website and feel free to reach out to us if you have any questions.
Please use and share the articles you find here with your friends, family and peers.