5 ways to relieve acid reflux with essential oils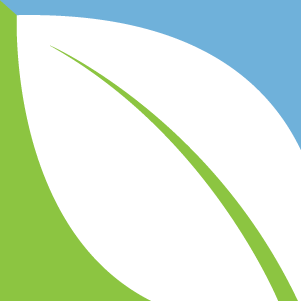 (NaturalHealth365) Acid reflux refers to a condition where the acid produced in the stomach goes back to the esophagus. It is experienced as a burning sensation below your breastbone and results in a number of symptoms, for instance, bloating, difficulty swallowing, and indigestion.
In addition, acid reflux is caused by various factors, for instance, lying down after eating a large meal, alcohol, eating acidic foods, pregnancy, and a leaky gut.
The good news is that it is possible to relieve acid reflux with the help of a few essential oils. These oils come from plants and are extracted through a distillation process. Essential oils have been used for therapeutic and healing purposes for centuries. Using them will promote faster healing for your ailment while using an all-natural solution.
5 ways to relieve acid reflux with essential oils
1. Ginger essential oil: Ginger oil comes from the ginger root. It blocks acid production and suppresses the H.Pylori bacteria. It also prevents the formation of ulcers. Here is how to use it to relieve acid reflux:
Ingredients:
– 2 to 4 drops of ginger essential oil
– 1 cup of hot water
Process:
1. Add 2 to 4 drops of ginger essential oil into the hot water.
2. Allow it to stay for about 30 minutes.
3. Stir the drink.
4. Drink the mixture 20 minutes before your meal.
Precaution: Do not take aspirin for at least 2 hours after the intake of ginger.
2. Peppermint essential oil: Peppermint essential oil tends to be more concentrated when compared to other essential oils. Not only is Peppermint great for acid reflux but it is also good for soothing digestive issues and common stomach aches.
Ingredients:
– A drop of peppermint essential oil
– 1/2 teaspoonful of organic apple cider vinegar
– 1 teaspoonful of honey
– 1 glass of warm water
Process: Mix all the ingredients together and make sure that you stir it well.
Directions: Sip slowly daily every morning before you eat or drink anything else.
3. Eucalyptus essential oil: This essential oil contains most of the properties of a typical volatile oil. It is obtained from the fresh leaves of the eucalyptus tree.
Ingredients:
– 2 drops of Eucalyptus essential oil
– 3 drops of peppermint essential oil
– 1 teaspoonful of carrier oil (A carrier oil is a vegetable oil that comes from the fatty portion of the plant. Some good carrier oils are fractionated coconut oil, olive oil, and evening primrose oil)
Process: Mix all the ingredients together.
Directions: Rub the mixture over the chest and lower neck area and massage the area for a few minutes.
4. Lemon essential oil: Lemon essential oil helps in the temporary excretion of digestive acids, which alleviates heartburn. The oil also has some antibacterial properties which fight off H.pylori bacteria in the stomach and in the digestive tract as well. Lemon is great for cleansing the stomach and detoxifying.
Ingredients:
– A glass of water (8 ounces)
– 1 drop of lemon essential oil
Process: Put the drop of essential oil into the glass of water.
Directions: Drink this mixture throughout your day for optimal stomach functionality especially before and during meals.
5. Wild orange essential oil: Not only is wild orange a great oil for acid reflux but can also help with detoxifying, constipation, and when feeling bloated.
Ingredients:
– 4 drops of wild orange essential oil
– 1 teaspoonful Grapeseed carrier oil
Process:
Add the 4 drops of wild orange essential oil to a teaspoonful of grapeseed carrier oil.
Directions: Massage it into your chest and upper back. You can also blend it with cream, lotion or massage oil.
To take wild orange blossom essential oil orally: Mix a drop of wild orange essential oil with 1 teaspoonful of honey and add it to your beverage (preferably water). Another alternative is you can diffuse the oil into air. To do this, add the oil into a bowl of hot water and inhale.
Caution: The wild orange essential oil may cause photosensitivity. Avoid direct sunlight for 12 hours after you have applied it onto the skin.
In conclusion, we know that it's possible to get acid reflux relief with essential oils. Why go for conventional (often toxic) medications? Using the healing benefits of essential oils in our bodies gives us a natural and cleaner alternative to over-the-counter medicine.
About The Author: Max Joseph is the CEO and Owner of Essential Oil Advocate, a blog dedicated to offering free educational content to help people with their health concerns and goals using natural remedies. Subscribe for our email updates and get 2 free audiobooks on essential oils and a free 9 Day Essential Oil eCourse.
References:
https://draxe.com/acid-reflux-remedies-natural-cures

https://www.healingessentially.com/heartburn.html