6 ways to speed up your metabolism with essential oils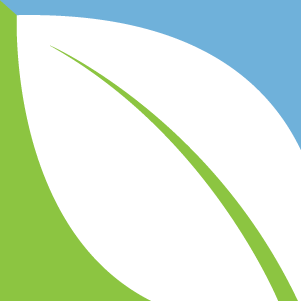 (NaturalHealth365) Are you looking to speed up your metabolism? What gimmicks have you tried in the past? Did it work? Today, we'll reveal how to speed up your metabolism naturally by using essential oils.
Essential oils are organic compounds extracted from plants that contain many healing properties. Even though essential oils are not a weight-loss miracle, they can definitely help to increase your metabolism by curbing appetite, improving digestion, boosting metabolism, balancing mood and controlling blood sugar levels.
6 essential oils that will help to boost your metabolism
When combined with a well-balanced/healthy diet and regular exercise, the following essential oils can greatly help to increase your metabolism. Please be sure to follow common safety when using essential oils. And, of course, don't use any oil you are allergic to.
1. Peppermint Oil: Peppermint helps in boosting your metabolism, soothing an upset stomach and improving your digestive health. It gives you a feeling of satisfaction after a meal, boosts your energy levels and stops cravings. Peppermint can be taken through inhalation, drinking with water or as a peppermint bath.
Inhalation: To reduce appetite and avoid overeating, add a few drops of the peppermint essential oil on a cotton ball and slowly breath in the aroma before a meal. This will help to suppress your appetite so that you do not overeat. Please know that this is not a trick to starve yourself! That is not your goal. This will help you to simply curb your appetite.
Drink with water: Another method is to drink peppermint with water. This will help prevent overeating and reduce appetite. Add one to two drops of peppermint essential oil to a glass of water and drink before a meal.
Try a peppermint bath: To improve metabolism and cut food cravings, add 5-10 drops of peppermint essential oils to your morning bath. The reason behind why this works is because essential oils are able to enter through the pores on your skin. This is why people will often put essential oils directly on the skin.
2. Ginger oil: Ginger has gingerol which is an organic compound with powerful anti-inflammatory properties. Gingerol also increases thermogenesis hence boosting metabolism. A good way of taking Ginger oil is by adding 1-2 drops in your favorite tea or an empty capsule.
3. Grapefruit oil: This is the best essential oil known to increase metabolism, suppress appetite, dissolve fat, prevent bloating and water retention. It can be taken through drinking or inhalation.
Drinking: Add 1-2 drops of grapefruit essential oil to one glass of water and drink first thing in the morning to boost your metabolism, enhance fat loss, flush out toxins, and to manage your weight.
Inhalation: Add a few drops to a cotton ball and breath in the vapors slowly. I have found that by drinking grapefruit oil after a meal, it seriously helps any bloating and improves digestion. Additionally, you can drink grapefruit throughout your day with water for maximum results.
4. Bergamot essential oil: Bergamot's scent helps to relax and lift your mood. Additionally, it is packed with polyphenols found in green tea which helps to boost metabolism by burning sugar and fats. Let's face it: Many of us overeat unhealthy foods when we are under emotional stress. You can use Bergamot to help promote relaxation and calmness in your endocrine system.
It can be inhaled by adding a few drops on a cloth and slowly breathing in the vapors to relax and calm the mind and the body when a craving for food comes. Plus, it can also be applied in the form a bath by adding a few drops to your morning bath to help in boosting your metabolism throughout the day.
5. Cinnamon oil: Cinnamon boosts metabolism and helps to suppress appetite by breaking down sugars into energy instead of storing them as fat. It can be taken internally by adding 1-2 drops to a cup of warm water with little honey and it's advisable to drink it before meals or at night to avoid midnight food cravings.
In addition, cinnamon oil can also be inhaled by adding a few drops of cinnamon oil on a cotton ball and slowly breathing in the vapors before a meal to reduce appetite and avoid overeating.
Note: Cinnamon is a more heavy-duty oil. So, I recommend diluting it with a carrier oil of your choice (such as coconut) to dilute the potency.
6. Lemon oil: This essential oil is also known to increase metabolism, improve digestion and suppress appetite. It can be inhaled by adding a few drops to a cotton ball and slowly breathing the vapors before a meal to reduce appetite and avoid overeating.
Of course, like the others mentioned, it can also be taken internally by adding 1 – 2 drops to a glass of your morning water to help boost your metabolism throughout the day.
Important: Before you start using essential oils
So, as you can see, we have mentioned many oils which you can take to speed up your metabolism. It is recommended to start using as many of these oils as you can. Please be sure to follow any warnings on essential oil labels as not all manufacturers produce the same oil quality.
To enhance your results, make sure you are getting the adequate amount of exercise and eat clean. This is the basis of speeding up your metabolism and losing weight. You cannot expect great results if you continue to feed your body unhealthy foods.
Essential oils have been widely used because of their various health benefits. They have proved to be a great way to treat a variety of medical conditions and can be used in combination with other therapies.
About the author: Maxx Joseph is the CEO and Owner of Essential Oil Advocate , a blog dedicated to offering free educational content to help people with their health concerns and goals using natural remedies. Subscribe for our email updates and get 2 free audiobooks.
References:

https://www.progressivehealth.com/ginger-for-weight-loss.htm
Food & Nutrition
Natural Health 365
Natural Health 365 is a premium source of trending and popular health-related news, science, testimony & research articles on the most up to date and relevant natural health information. The Food & Nutrition articles found herein are meant to inform and advise our site visitors on eating healthy, nutritious foods and safely using supplements and vitamins to achieve optimal health.
Join thousands of daily visitors staying informed and involved on Natural Health 365! We seek out scientific solutions with proven results and it is our mission to keep you informed! Articles range in topic from the cancer fighting qualities of Olive Oil, to the remarkably high concentration of anti-oxidants found in blueberries, to how to make your own almond milk, to a nutritional comparison of organic vs conventional produce, to an analysis of the health benefits of tree nuts. You can find all of the Food News Articles here
Read Some of Our Most Popular Articles
Artichokes, Olive Oil, Almond Milk, Blueberries
---
---
Food News is one of our major post categories on www.naturalhealth365.com and contains over 350 articles that cover a wide range of subjects; including but not limited to…
Food News
More Food & Nutrition Articles
Fresh Organic Produce Fights Cancer, Susan G. Komen on Organic Foods, Hemp Seeds for Inflammation, Pau D'Arco For Improved Immunity
In addition to exploring health benefits of certain foods, vitamins and supplements, we also aim to connect healthy eating and balanced consumption of dietary supplements to long-lasting health and adding healthy, happy years to your life. For example, did you know that eating Granny Smith Apples on a regular basis can reduce your chance of building up unhealthy gut yeast? Or that ingesting ground hemp seeds can significantly reduce inflammation throughout the body? Perhaps you didn't know that Fresh Organic Produce has been found to have higher concentrations of key, cancer-fighting anti-oxidants and vitamins than conventional produce? You can find all of that information and more right here on Natural Health 365.
We'd love to know what you're thinking! Please join the conversation on Facebook, post comments here on the website and feel free to reach out to us if you have any questions.
Please use and share the articles you find here with your friends, family and peers.