Essential oils that promote hair growth and a healthy scalp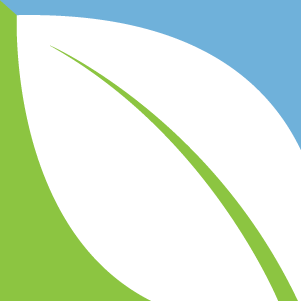 (NaturalHealth365) Essential oils offer a natural way to enhance our health with few, if any that are significant, risks – especially when compared to the dangers associated with conventional 'therapies.' Hair tonics are no exception to this rule.
Based on many generations of positive experiences, essential oils are prized for their antibacterial, anti-inflammatory and antiseptic properties. They can improve digestion and gut health, strengthen the immune system, and are used extensively by way of aromatherapy.
Yet, in terms of hair health, most people in the general public remain uninformed about the benefits offered by essential oils.
What essential oils can do for you
For those unfamiliar with the term "aromatherapy." According to the National Association of Holistic Aromatherapy, aromatherapy is "the art and science of utilizing naturally extracted aromatic essences from plants to balance, harmonize and promote the health of body, mind and spirit."
Over the years, many integrative healthcare providers have offered these oils to help reduce stress, improve overall energy and mood; boost memory function and accelerate the overall healing process of the body.
But, for today, we'll focus on how essential oils can help with hair growth. Check out some of the best oils for healthy hair – below.
Jojoba oil
Jojoba oil is derived from Zizyphus jujube plant seeds. Research and anecdotal evidence have shown that when jojoba oil is applied to areas where hair has been shaved, it grows back faster than usual.
By the way, this essential oil is often included, as an ingredient, in hair loss products.
Peppermint oil
The combination of minoxidil, jojoba oil and saline are common ingredients in hair loss products. However, some studies have found peppermint essential oil to be even more effective than store-bought applications.  No doubt, the benefits of this oil go way beyond just healthy hair.
Peppermint essential oil can increase the density of hair follicles and scalp thickness, plus it tends to accelerate the growth phase of hair. Some researchers suspect the menthol in peppermint causes blood vessel dilation, increased circulation and better blood flow.
This could be a major reason for its effectiveness in promoting hair growth.
Bergamot oil
Bergamot oil is derived from the interior cells of the rind of bergamot oranges. Bergamot oil has antimicrobial properties which are beneficial to the scalp.
In addition, it reduces inflammation and facilitates wound healing – which, in turn, promotes hair growth as well as a healthy scalp.
Additional essential oils that have been linked with healthy hair and hair growth include rosemary, chamomile, Jamaican black castor oil and sage oil.
Moisturize and protect your hair
Essential oils can also protect your existing hair from damage. Argan oil, avocado oil and castor oil infuse hair with moisturizing fatty acids and essential vitamins.
Ylang-ylang essential oil helps to protect hair from the effects of the sun and ocean water. It also strengthens the hair and prevents breakage.
Essential oils should be applied within a carrier oil such as coconut oil or argan oil. Olive oil, jojoba oil and grapeseed oil can also be used.
Some prefer shea oil, almond oil or apricot kernel oil – so, there are a number of good choices. The key is to discover what works best with your chemistry.
Tips for using essential oils for hair growth and a healthy scalp
Two to three drops of essential oil per tablespoon of carrier oil is usually ideal. Massage your essential oil mixture directly on the scalp for several minutes. You can also experiment with combining several essential oil types.
It should be noted that some essential oils increase skin sensitivity to the sun – including, bergamot oil and citrus fruit oils. Generally speaking, pregnant women ought to exercise caution when changing lifestyle habits.
Bottom line: When in doubt, consult an experienced healthcare provider before making any changes to your routine and avoid toxic personal care products for obvious reasons.
Sources for this article include: