Essential oils found effective for treating symptoms of dementia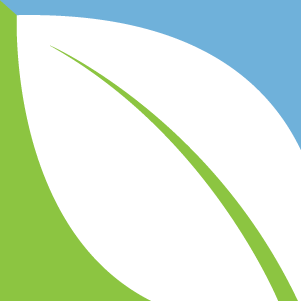 (NaturalHealth365) An estimated 5.3 million Americans have Alzheimer's disease, most of them adults aged 65 and older. With the continued aging of the population, the number suffering from Alzheimer's is expected to climb to 7.1 million by 2025.
For family members dealing with loved ones living with the disease, the day-to-day challenges can be nearly overwhelming. But there is scientific evidence that several essential oils could be effective for treating many symptoms of dementia, including memory, anxiety and sleep problems.
Aromatherapy offers non-pharmaceutical improvement of cognitive function
The effects of essential oils and aromatherapy on easing symptoms of anxiety, depression and insomnia have been known for generations, but there is now evidence that certain oils may also have an effect on people suffering from symptoms of dementia. At the same time, essential oils have been found to be without side effects.
Several clinical trials have shown that certain essential oils can be used as an effective treatment for brain disorders, including Alzheimer's disease and other forms of dementia.  Despite these positive results, few in the conventional medical profession discuss the use of essential oils and aromatherapy with Alzheimer's and dementia patients and their families. Even controlled trials in the field of psychiatry remain limited, driven primarily by a general lack of pharmaceutical options.
Lavender and other essential oils help reduce anxiety and improve sleep
Several trials have been conducted using lavender and lemon balm in the treatment of residential care residents suffering from advanced dementia. In one trial, both lavender and lemon balm were introduced to six patients for a week. Compared to a control group, patients experienced increased functional abilities and communication, while difficult behavior diminished.
In another trial, rosemary and lemon essential oils were used in the morning, with lavender and orange used each evening for 28 consecutive days, following a control period of 28 days. Patients with Alzheimer's disease showed marked improvement in cognitive function. Tests showed caregivers had no effect during this trial period. In addition, lab work showed no significant changes, suggesting aromatherapy has no side effects.
These are just a few of several studies showing positive cognitive and behavioral effects following the use of essential oils in patients with dementia and Alzheimer's disease. Aromatherapy is thought by among the most promising, yet underexplored, treatment in psychiatry.
While lavender and lemon oil are the most commonly used essential oils, there is strong evidence that additional oils may also be effective in the treatment of Alzheimer's disease, dementia and their related symptoms. The challenge remains in convincing conventional medical staff of the benefits of using essential oils in treating these patients. Continued scientific research and clinical trial data will be useful in persuading the medical community.
Incorporating essential oils into patient care
If you are the caregiver for someone with Alzheimer's disease, dementia or similar condition, the use of essential oils can be effective in treating symptoms. Essential oils may be inhaled, applied to the skin, or placed in food or tea, depending on the kind of oil you wish to use and its level of concentration.
Here are seven essential oils that have been identified as particularly useful in treating someone with Alzheimer's disease:
• Lavender – emotion balancing, promotes calmness
• Lemon balm – promotes calmness, relieves anxiety and insomnia
• Bergamot – relieve anxiety, agitation and stress
• Peppermint – stimulates the mind, calms nerves
• Rosemary – stimulates mind and body
• Ginger – relief from loss of appetite and constipation
• Ylang Ylang – ease depression and promote sleep
In addition to the therapeutic benefits of the actual oils, studies suggest that sensory stimulation itself can reduce agitation, improve sleep and enhance the overall quality of life for those suffering from Alzheimer's disease.
References:
https://www.ncbi.nlm.nih.gov/pubmed/20377818
https://www.alzheimers.org.uk/site/scripts/documents_info.php?documentID=306&pageNumber=2
https://www.alzheimers.net/10-10-14-essential-oils-dementia