6 essential oil natural remedies for headache and migraine relief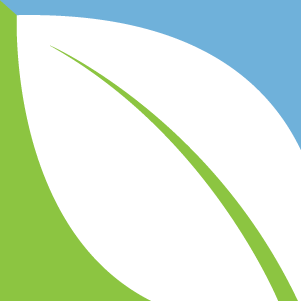 (NaturalHealth365) Don't you hate when your head starts pounding to the point of insanity? What remedy do you take for headaches or migraines? And, more importantly, how long does it take you to feel better?
In this article, we will address these common concerns and six natural remedies you can use at home for faster tension headache/migraine relief. Personally, I've been able to find relief minutes after using these techniques.
Nearly half of all adults experience headaches
Did you know about 47% of the adult population has experienced at least one type of headache in the last year? Sadly, headaches are very common and, unfortunately, the general public tends to turn to a pill or do nothing at all – to relieve the pain.
There are about 5 common headaches most of us are familiar with: Tension headaches, cluster headaches (most commonly in men), sinus headaches, rebound headaches (which are ironically caused when taking too many headache medications), and migraines.
Good news: The benefits of using essential oils for all types of headaches
If you could use a natural alternative instead of factory-made synthetic drugs that contain side effects and still get the same results (or better), would you use it? Using natural remedies such as essential oils instead of over-the-counter medication can often times lead to faster, safer, and more promising results.
The best essential oils to use include:
Frankincense, Lavender, Peppermint, and Wintergreen essential oils to ease headaches and migraines. As I said before, whenever I am experiencing these kinds of symptoms, it only takes a few minutes after application for symptoms to alleviate.
Additionally, you can choose to mix multiple oils together to create a blend specifically for your headaches and migraines. The first blend is referred to as "Soothing" blend. It contains Wintergreen, Camphor, Peppermint, Blue Tansy, Blue Chamomile, Helichrysum, and Osmanthus.
The second blend is referred to as "Tension" blend. It contains Wintergreen, Lavender, Peppermint, Frankincense, Cilantro, Marjoram, Roman Chamomile, Basil, and Rosemary essential oils. Creating essential oil blends are a powerful solution for your ailments as it gives you the ability to use the unique healing properties of multiple oils at the same time.
Proper healing protocols for headache relief
Using some of the essential oils mentioned above, follow the tips below to ease headache and migraine symptoms. You don't have to do each protocol. Simply follow the list until the pain alleviates (Most people will feel relief after doing #1).
1. Rub 1-2 drops of Peppermint oil on your hands and gently massage your temples, forehead, behind your neck, behind your ears. Avoid getting oil in your eyes and in your ears. Because of the potency of essential oils, your eyes may get watery.
It's important you do not touch them with your fingers.
2. Use the "Tension" blend and follow protocol #1.
3. After applying Peppermint or the "Tension" blend, place a cool, damp towel on your forehead. You can apply a couple of drops of essential oil to the towel, but be sure it does not get in your eyes.
4. Massage 1-2 drops of Frankincense, Lavender, and Peppermint on your temples, back of the neck, and the crown of your head. Additionally, inhaling the aroma of these oils can have a healing benefit as well.
5. Everyone's body is different, therefore, you may have to try out a few oils until you get the desired results.
The best protocol for migraine relief:
To successfully relieve migraines, it's best to get the oils applied as soon as you start to feel symptoms.
1. Massage 1-2 drops of the "Tension" blend on your forehead. Again, make sure to stay away from the eyes.
2. Continue to massage the "Tension Blend" on your shoulders, back of your neck, and the crown of your head.
You can repeat the headache and migraine protocols as often as you need. That's the beauty of using essential oils. You cannot overdose on them like you can with synthetic drugs.
An interesting method you could try is massaging the soles of your feet with the "Tension" blend. Due to the reflexology points in your feet, massaging them with essential oils is therapeutic and can help balance your system.
A word of caution to remember
Please use essential oils with care. Some may be a bit too strong for people with sensitive skin. If this is the case, you can use some coconut oil or olive oil as a base to dilute the oil you are applying.
Also, purchase from a reputable company that offers 100% pure essential oils and make sure you follow label guidelines. Not all essential oil brands carry 100% pure essential oils so verify the brand you are choosing is reputable. We recommend reading reviews from past customers.
Essential oils are amazing resources used for their therapeutic and healing benefits. I recommend you try these oils for yourself if you haven't yet, I'm sure you'll be glad you did.
Editor's note: Click here to order The Essential Oils Revolution. Learn how (and why) to regain control of your health with essential oils.
Over 30 presentations – including yours truly, Jonathan Landsman, containing relevant evidence and practical advice from our experts, The Essential Oils Revolution will teach you to use essential oils effectively and confidently. Click here to order today!
About the author: Maxx Joseph is the CEO and Owner of Essential Oil Advocate , a blog dedicated to offering free educational content to help people with their health concerns and goals using natural remedies. Subscribe for our email updates and get 2 free audiobooks.
Resources:
https://everythingessential.me/headaches
https://everythingessential.me/migraines
https://www.health.com/health/gallery/0,,20484672_6,00.html
https://www.who.int/mediacentre/factsheets/fs277/en
Food & Nutrition
Natural Health 365
Natural Health 365 is a premium source of trending and popular health-related news, science, testimony & research articles on the most up to date and relevant natural health information. The Food & Nutrition articles found herein are meant to inform and advise our site visitors on eating healthy, nutritious foods and safely using supplements and vitamins to achieve optimal health.
Join thousands of daily visitors staying informed and involved on Natural Health 365! We seek out scientific solutions with proven results and it is our mission to keep you informed! Articles range in topic from the cancer fighting qualities of Olive Oil, to the remarkably high concentration of anti-oxidants found in blueberries, to how to make your own almond milk, to a nutritional comparison of organic vs conventional produce, to an analysis of the health benefits of tree nuts. You can find all of the Food News Articles here
Read Some of Our Most Popular Articles
Artichokes, Olive Oil, Almond Milk, Blueberries
---
---
Food News is one of our major post categories on www.naturalhealth365.com and contains over 350 articles that cover a wide range of subjects; including but not limited to…
Food News
More Food & Nutrition Articles
Fresh Organic Produce Fights Cancer, Susan G. Komen on Organic Foods, Hemp Seeds for Inflammation, Pau D'Arco For Improved Immunity
In addition to exploring health benefits of certain foods, vitamins and supplements, we also aim to connect healthy eating and balanced consumption of dietary supplements to long-lasting health and adding healthy, happy years to your life. For example, did you know that eating Granny Smith Apples on a regular basis can reduce your chance of building up unhealthy gut yeast? Or that ingesting ground hemp seeds can significantly reduce inflammation throughout the body? Perhaps you didn't know that Fresh Organic Produce has been found to have higher concentrations of key, cancer-fighting anti-oxidants and vitamins than conventional produce? You can find all of that information and more right here on Natural Health 365.
We'd love to know what you're thinking! Please join the conversation on Facebook, post comments here on the website and feel free to reach out to us if you have any questions.
Please use and share the articles you find here with your friends, family and peers.