Avoid dementia with the help of omega 3 fatty acids and B vitamins, combined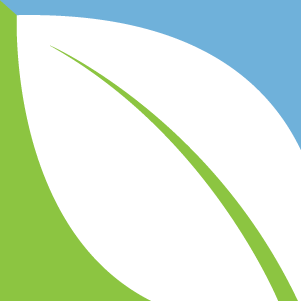 (NaturalHealth365)  Dementia is preventable, but the news is being suppressed.  For example, one Alzheimer's brain study out of the UK has shown that taking nutritional supplements, like omega-3 fatty acids and B vitamins, can assist with preventing the brain shrinkage that leads to dementia and its related list of symptoms including, memory loss.
Obviously, in advanced cases of dementia, one will need to do much more than take a few supplements.  But, for mild cognitive impairment, nutrition along with simple detoxification techniques can go a long way to protecting the brain.  What's really exciting is how the scientific community is validating the healing power of nutrition.
Study lead author Prof. David Smith is heartened by the fact that the risk of Alzheimer's disease and other forms of dementia could be dramatically reduced simply by taking some affordable supplements daily. The research results were published in the American Journal of Clinical Nutrition and presented publicly at the Alzheimer's Disease International Conference held in Perth, Australia.
Editor's note: The Alzheimer's and Dementia Summit will soon be available to the public for FREE.  Click here for early access today!
Omega-3 fatty acids plus B vitamins halt brain shrinkage and cognitive issues related to dementia
For the study, the research team from Oxford examined 168 people showing early signs of dementia. Their levels of brain shrinkage were measured over the course of two years.
Participants who took high levels of both omega 3s and vitamin B demonstrated a virtual halt in brain shrinkage versus those who did not take the supplements. Signs of cognitive impairment also ceased.
Persons given placebos showed no improvements in either cognitive impairment or brain shrinkage. The results of this study indicate that Alzheimer's disease and other forms of dementia could be preventable.
In the past, it was believed that many forms of dementia and memory loss were not reversible.
However, based on these study results, healthcare professionals should strongly consider putting patients showing early signs of dementia on a vitamin B and omega-3 regimen immediately.  Specifically, vitamins B12, B6 and folic acid within the B group seem to help reverse the effects of dementia-related cognitive issues.
Dementia is the sixth leading cause of the death in the U.S.
There are currently an estimated 44 million cases of dementia across the world, with numbers rising at an alarming rate.  In the United States, a new case is diagnosed every 67 seconds and it is the sixth leading cause of death.  Worldwide, according to the World Health Organization, a new case of dementia occurs every 4 seconds!
The numbers are much worse in developing nations, with 62 percent of all dementia cases coming from these countries. It has been estimated that by 2030, there will be 75 million total dementia patients in the world.
By 2050, that number is set to escalate to more than 135 million. Truly staggering statistics!
Taking omega 3 fatty acids and B vitamins offer many health benefits
The recent findings by the Oxford researchers could help to change all of the negative trends we see – when it comes to brain health issues. Simply put, despite what we hear from the conventional medical world, we can avoid dementia with simple lifestyle changes.
The truth is: there are many other health benefits to taking these vitamins as well. Omega-3 fatty acids are linked with improved heart health, enhance emotional wellbeing and anti-aging effects.  The B vitamins help us to prevent heart disease, metabolize food, elevate our mood and prevent birth defects in expectant mothers.
Bottom line: a sick brain is always created inside a sick body.  By addressing nutritional deficiencies – along with other factors related to physical, mental and emotional wellbeing – you can avoid dementia, all the years of your life.
Sources for this article include: