5 reasons to snack on pumpkin seeds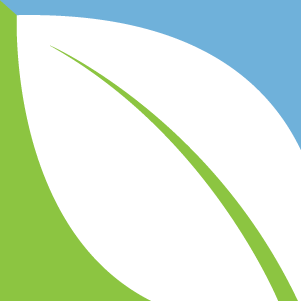 (NaturalHealth365) You might only think of pumpkins and pumpkin seeds during Halloween or the autumn season. However, there are a number of compelling reasons to think of them far more often throughout the year.
Pumpkin seeds nutrition and pumpkin seeds health benefits are quite impressive, and eating them more often can lead to a range of health-enhancing effects. This humble little seed is packed with disease-fighting vitamins, minerals and compounds that make it a veritable superfood.
Why should I eat pumpkin seeds?
I'm glad you asked. Pumpkin seeds include essential fatty acids as well as the health-enhancing compound tryptophan. They are also a potent natural source for the essential nutrients like, mangaese, magnesium, iron, potassium, copper and zinc.
The following are five compelling pumpkin seeds health benefits that will have you snacking on them more often than just after carving your Halloween jack o' lantern:
1. Improved cardiovascular health and cholesterol levels
Pumpkin seeds can help protect you against heart attacks and other cardiovascular issues. Studies have shown eating pumpkin seeds regularly can help to raise HDL cholesterol while decreasing total cholesterol as well as harmful LDL cholesterol.
This is likely due to its high phytosterol concentration, a compound that inhibits the absorption of cholesterol in the small intestine. Pumpkin seeds nutrition can also help to regulate blood pressure and lower elevated numbers.
2. Relief from arthritis
Pumpkin seeds and pumpkin seed oil also have potent antioxidant qualities that help to reduce inflammation. This can bring relief from autoimmune conditions such as arthritis as it reduces painful swelling.
3. Better bone health
Pumpkin seeds nutrition includes high concentrations of phosphorous, magnesium and zinc, which are linked with preventing osteoporosis and promoting good bone health. The nutrients in pumpkin seeds help to promote a more alkaline environment within bones, which boosts their structure and density.
4. Improved bladder function
If you have overactive bladder, pumpkin seeds health benefits can assist with regulating its function. Overactive bladder is characterized by sudden, frequent and intense urges to urinate. This can reduce quality of life and lead to embarrassing situations.
Snacking on pumpkin seeds can help to alleviate this issue. Pumpkin seeds can also assist men with enlarged prostates to experience relief from frequent urination and other bladder problems.
5. Eases anxiety
Pumpkin seeds health benefits also include relief from the symptoms of anxiety. This is likely due to its high content of the amino acid tryptophan, which has a calming effect. Tryptophan is converted into serotonin within the brain, which is one of the neuropeptides associated with well being and a positive mood.
With such a remarkable number of pumpkin seeds health benefits, we should all be snacking on pumpkin seeds more often – not just at Halloween. They are loaded with essential minerals like manganese, magnesium, iron, potassium, copper and zinc, and they can improve health in numerous key areas.
You can eat pumpkin seeds raw or dry roast them on the stove – at a low heat – for 15 minutes for a delicious flavor. Snack on them throughout the day or add them to yogurt, oatmeal, soups, salads, stews, and baked dishes.  Enjoy!
References:
https://www.ncbi.nlm.nih.gov/pubmed/21545273
https://pumpkinseed.net.au/scientificstudies
https://www.ncbi.nlm.nih.gov/pubmed/7784309
https://www.lifeextension.com/Magazine/2012/10/The-True-Potency-Of-The-Pumpkin-Seed/Page-01