Blood sugar spikes increase the risk for cancer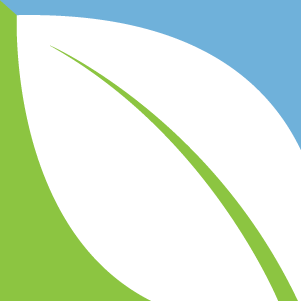 (NaturalHealth365) There is no shortage of reasons to maintain a healthy blood sugar level. The many serious problems associated with blood sugar-related diseases like diabetes have long been reported, from increased risk of vision loss and kidney problems to heart attack and stroke.
But now, a growing body of research suggests a new health risk should be added to the list: an increased risk of deadly cancers. That's because study after study is revealing a link between diabetes and several of the most devastating forms of cancer, and in some cases, heightened mortality among diabetic cancer sufferers.
Large scientific studies reveal the high risk of cancer
While there have been studies linking diabetes to cancer in the past, a recent study conducted by researchers from the National Cancer Institute has proven to be one of the largest to link blood sugar levels with greater risk of a cancer diagnosis and death. In this study, researchers were able to collect a mountain of data related to diet, health and lifestyle from a sizable group of 500,000 people, ages 50 to 71.
Patients were followed for 11 years. The results showed diabetes associated with an 11 percent rise in risk of dying from cancer among women and a 17 percent increased risk of cancer death among men. In addition, the study seemed to indicate that having diabetes not only increased your chance of a cancer diagnosis, but also increased the likelihood you would eventually die of the disease.
Diabetic cancer patients are at much greater risk of death
While the bulk of earlier studies looked primarily at the association between diabetes and increased risk of dying from cancer, research was lacking in regards to specific types of cancer that exhibited the strongest association with diabetes. A five-year analysis by researchers in the Netherlands offered some answers. The study stands out from earlier research results showing a link between diabetes and cancer because of its size and years of follow up.
Researchers there analyzed results from 20 trials that had taken place between 2007 and 2012, involving upwards of 1.9 million patients suffering from breast or colon cancer, with or without diabetes.
Overall, women with diabetes were 8 percent more likely to develop cancer. The findings were more complicated for men, who showed a 4 percent increase in likelihood of developing cancer less likely to get a cancer diagnosis, but that number was skewed by the finding that diabetes lessened the risk of prostate cancer.
But since most prostate cancers aren't fatal, the health risks caused by diabetes probably far outweigh any protective effect the disease might have on prostate cancer. Excluding prostate cancer from the data, the research showed that for men with diabetes, there was a 9 percent increased risk of a cancer diagnosis.
Dramatically reduce your risk of cancer by avoiding diabetes
Results of the National Cancer Institute, as well as the analysis by researchers in the Netherlands, show that taking steps to lower blood sugar levels is vitally important. A diet that excludes sugar and processed fours in their many forms becomes not only a diabetic diet, but an anticancer diet as well.
Be sure to limit your intake of sweets, sugars, sweeteners, grains, breads and pastas. Include a variety of colorful vegetables, along with healthy proteins, fats and oils. In addition to changes in your diet, getting plenty of exercise on a regular basis will help to maintain proper blood sugar levels. So, get started and make this a special (healthy) day.
References:
https://www.integrativecanceranswers.com/reduce-cancer-risk-in-3-days-or-less
https://2013.europeancancercongress.org/Global/News/ECC-2013-Press-Releases-EN/2013/09/Diabetes-increases-the-risk-of-developing-and-dying-from-breast-and-colon-cancer.aspx