Defeat Lyme disease without antibiotics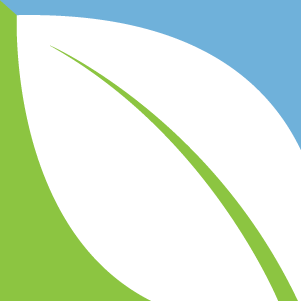 (NaturalHealth365) Let's be blunt: Western medicine will never really cure Lyme disease because the focus (like everything they do) is on symptoms, not the underlying cause. In fact, sadly, if you've been suffering with Lyme disease for some time, you've probably been labeled with a mental illness and largely ignored by conventionally-trained physicians.
Defeat Lyme disease without harmful medications. On the next NaturalNews Talk Hour, Jonathan Landsman and David Getoff, a Traditional naturopath will talk about a specific way to test, treat and eliminate the negative effects of Lyme without the need for toxic drugs.
Simply sign up now for access to our free, weekly show by entering your email address and you'll receive show times plus FREE gifts!
What if conventional 'wisdom' surrounding Lyme disease is all wrong?
According to the Centers for Disease Control, up to 300,000 people get Lyme – every year! On top of that, millions of people are suffering and don't even know they have Lyme disease. Normally, people assume that a tick is responsible for this dreadful condition but, holistically-minded doctors have a very different point of view.
Lyme is actually cause by a weak immune system, damaged cellular function, uncontrolled bacterial infections throughout the body and other environmental triggers such as, mold and parasites. Conventional medicine doesn't even recognize the possibility of parasitic infections and standard rounds of antibiotics are ineffective – at best – toward solving the problem.
Bottom line, to cure Lyme disease (naturally) – one MUST improve immune function, cellular metabolism, eliminate toxins and reduce stress. The focus should be on improving overall health, NOT 'killing' a dis-ease. Make lifestyle changes, be patient and persistent plus never give up.
To learn more about how to naturally cure Lyme disease – be sure to join us on the next NaturalNews Talk Hour with Jonathan Landsman and David Getoff, a Traditional naturopath and clinical nutritionist.
Simply sign up now for access to our free, weekly show by entering your email address and you'll receive show times plus FREE gifts!
The myths and severity of Lyme disease exposed
According to David Getoff, "Lyme can cause all sorts of different conditions and all sorts of different symptoms. If someone has joint pain it could be Lyme, if someone has neurological symptoms is could be Lyme, chronic headaches might be Lyme, and fatigue might be Lyme."
Even the Mayo Clinic admits that Lyme disease can cause Bell's Palsy and numbness in the limbs.
And, now it's time to expose the biggest myth surrounding Lyme disease, according to David Getoff:
"The belief system that medicine has and is still being taught today – which is unless you've been bitten by a deer tick, you can't have Lyme – is simply wrong."
He goes on to say …
"Dr. Lida Mattman, Ph.D., who died back in 2008, taught microbiology, virology, pathology at major universities. She identified the Lyme disease spirochete in semen, saliva, mosquitoes, biting flies and spiders – in addition to the well-known deer tick. This means (of course) that we're all exposed to these conditions and since she found them in things like tears, semen and saliva – that, in addition, it's contagious."
"And, that's why it (Lyme) has become an epidemic without people even realizing it."
If you want to finally get to the root cause of your health problems – don't miss this extraordinary health program with Jonathan Landsman and David Getoff talking about natural ways to cure Lyme disease.
This week's guest: David Getoff, nationally board certified Clinical Nutritionist and Traditional Naturopath
Learn how to cure Lyme disease naturally without harmful drugs – Sun. Aug. 16
David Getoff is a nationally board certified Clinical Nutritionist, Traditional Naturopath, board certified in integrative medicine, Fellow of the American Association of Integrative Medicine and the vice president of the 62 year old Price-Pottenger Nutrition Foundation in Lemon Grove California.
David is an elected member of the American College of Nutrition and he has produced over a dozen – one to three hour – educational DVD's on topics including: cancer, diabetes, detoxification, healthy eating and emotional problems in children. He lectures at scientific medical, nutritional, dental, and organic food conferences around the country as well as conferences for the general public and he has been a guest on numerous broadcast and web based radio shows, webinars and summits.
Learn how to identify Lyme disease and naturally boost immune function safely and effectively. Discover how to properly identify health problems associated with Lyme; the most accurate way to test for Lyme plus, most importantly, how to eliminate the negative effects of this chronic health problem. If you know someone suffering with this condition – tell them about the next NaturalNews Talk Hour.
About the author: Jonathan Landsman is the host of NaturalHealth365.com, the NaturalNews Talk Hour – a free, weekly health show and the NaturalHealth365 INNER CIRCLE – a monthly subscription to the brightest minds in natural health and healing.
Reaching hundreds of thousands of people, worldwide, as a personal health consultant, writer and radio talk show host – Jonathan has been educating the public on the health benefits of an organic (non-GMO) diet along with high-quality supplementation and healthy lifestyle habits including exercise and meditation.
Food & Nutrition
Natural Health 365
Natural Health 365 is a premium source of trending and popular health-related news, science, testimony & research articles on the most up to date and relevant natural health information. The Food & Nutrition articles found herein are meant to inform and advise our site visitors on eating healthy, nutritious foods and safely using supplements and vitamins to achieve optimal health.
Join thousands of daily visitors staying informed and involved on Natural Health 365! We seek out scientific solutions with proven results and it is our mission to keep you informed! Articles range in topic from the cancer fighting qualities of Olive Oil, to the remarkably high concentration of anti-oxidants found in blueberries, to how to make your own almond milk, to a nutritional comparison of organic vs conventional produce, to an analysis of the health benefits of tree nuts. You can find all of the Food News Articles here
Read Some of Our Most Popular Articles
Artichokes, Olive Oil, Almond Milk, Blueberries
---
---
Food News is one of our major post categories on www.naturalhealth365.com and contains over 350 articles that cover a wide range of subjects; including but not limited to…
Food News
More Food & Nutrition Articles
Fresh Organic Produce Fights Cancer, Susan G. Komen on Organic Foods, Hemp Seeds for Inflammation, Pau D'Arco For Improved Immunity
In addition to exploring health benefits of certain foods, vitamins and supplements, we also aim to connect healthy eating and balanced consumption of dietary supplements to long-lasting health and adding healthy, happy years to your life. For example, did you know that eating Granny Smith Apples on a regular basis can reduce your chance of building up unhealthy gut yeast? Or that ingesting ground hemp seeds can significantly reduce inflammation throughout the body? Perhaps you didn't know that Fresh Organic Produce has been found to have higher concentrations of key, cancer-fighting anti-oxidants and vitamins than conventional produce? You can find all of that information and more right here on Natural Health 365.
We'd love to know what you're thinking! Please join the conversation on Facebook, post comments here on the website and feel free to reach out to us if you have any questions.
Please use and share the articles you find here with your friends, family and peers.