Higher vitamin D levels linked to reduced breast cancer risk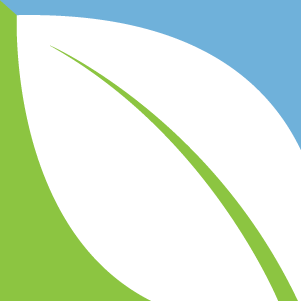 (NaturalHealth365) Middle to older age women now have even more reason to spend time in the sun and stay vigilant with vitamin D supplementation. A recent research project called the Sister Study has confirmed a link between higher blood serum vitamin D levels and a lower risk of breast cancer.
The Sister Study assessed women with a sister who had been diagnosed with breast cancer, as this placed them at higher breast cancer risk. There were 1,611 women in the study who subsequently developed breast cancer. They were compared with a randomly chosen control group of 1,775 women free of cancer. Vitamin D levels were analyzed in both groups.
Clear message: Why it's important to have higher vitamin D levels
A serum vitamin D level for 25-hydroxyvitamin vitamin D that was at least 38 ng/mL was associated with a 21 percent lower breast cancer risk as compared with vitamin D levels at 24.6 ng/mL or less.
In addition, taking a vitamin D supplement – 4 times per week or more – created a reduced cancer risk by around 11 percent. On top of that, in postmenopausal women, breast cancer risk was reduced by 17 percent for those who took even modest doses of a vitamin D supplement.
No doubt, these results support existing evidence that vitamin D supplementation is effective for breast cancer prevention and also enhances many other aspects of our health. For example, vitamin D levels of 40 ng/mL or more have been linked with cancer prevention and lowered mortality risk.
Menopausal and perimenopausal women in particular can benefit from higher vitamin D levels for breast cancer prevention
A Roswell Park Cancer Institute and Kaiser Permanente study published in JAMA Oncology found breast cancer patients with the highest blood serum vitamin D levels had the highest likelihood of surviving the disease.
The study assessed 1,500 women with invasive breast cancer and tracked their vitamin D blood levels for several years.  Participants with the highest vitamin D levels were 30 percent more likely to survive breast cancer. And, yes, perimenopausal women showed a magnified effect.
Research has also shown sufficient vitamin D can help with reducing the risk of bladder cancer and the activation of longevity genes. Healthy vitamin D levels have also been linked with a reduced risk of heart attack, cardiovascular issues, hypertension and stroke.
Of course, never forget the obvious, sufficient levels of vitamin D in the body support a healthy immune system and assists in calcium uptake – which helps to keep the bones healthy.
3 most important ways to get enough vitamin D into your body
The current vitamin D level recommended by the Institute of Medicine is 20 ng/mL. Clearly, this number should be doubled to reflect the importance of maintaining health-supporting serum blood levels of vitamin D and enjoying its cancer prevention benefits.
Sun exposure is the best natural source for vitamin D and has been linked with 70 percent lowered breast cancer risk. If you don't live in a "sunny place," there's still hope.
The best vitamin D-rich foods are eggs, oily fish, tofu, mushrooms, soy, and other dairy foods.  But, in all honest, if you're deficient in vitamin D – it's not always possible to rely on (just) food to improve your status.  Naturally, a simple blood test is advisable to understand your starting point.
If needed, you can raise your vitamin D levels by consuming a high-quality supplement. Most integrative healthcare providers will recommend several thousand IUs per day – depending upon your health needs. Don't wait – take action today to avoid disease symptoms. (it's worth the effort)
Editor's note: The NaturalHealth365 Store offers the finest quality vitamin D3 / K2 supplements on the market. Click here to order today.*
*And, yes, your purchase helps to support our operations at NaturalHealth365. Thank you.
Sources for this article include:
LifeExtension.com
NIH.gov
NaturalHealth365.com
MedicalXpress.com