Vitamin C reduces risk of death from breast cancer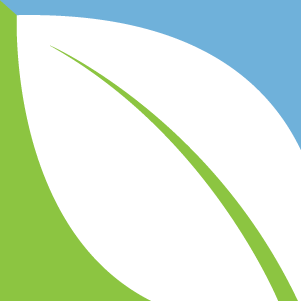 (NaturalHealth365) Women with breast cancer can expect that higher intakes of vitamin C may help them in their fight for survival. Whether from food sources or supplements, the research findings by Sweden's Karolinska Institutet published in the European Journal of Cancer found higher intakes of vitamin C improved survival rates among breast cancer patients.
Vitamin C is a powerful antioxidant, known to relieve oxidative stress. The anticancer effect of vitamin C in different types of cancer cells has been observed since the 1970s and is believed to involve a chemical reaction that produces hydrogen peroxide, which may terminate cancer cells.
Study says, vitamin C intake lowers the risk of death from breast cancer
In the Swedish study, the effects of supplemental and dietary vitamin C were observed on breast cancer survival rate following breast cancer diagnosis in a total of 17,696 women. The use of vitamin C supplements was associated with a 19 percent lower total mortality risk and 15 percent lower risk of death due to breast cancer.
When analyzing vitamin C from food sources, researchers found a 27 percent lower risk of mortality and 22 percent lower risk of breast cancer death with each 100 mg per day increase. Among women whose dietary intake was categorized as high, researchers found a 20 percent lower risk of dying and 23 percent reduction in risk of breast cancer mortality.
How does vitamin C influence terminally ill patients
The observations published in the European Journal of Cancer are further evidence in support of the lifetime work of Nobel Prize-winning chemist Dr. Linus Pauling. His decades of research demonstrated time and again the powerful antioxidant capabilities of vitamin C, which were effective in greatly lowering the risk of many devastating health conditions, including cancer and heart disease. Dr. Pauling's work continues to attract its share of criticism from the established medical community, even while mounting research results underscore the validity of his observations.
In his study of the effects of large doses of vitamin C on terminally ill breast cancer patients, Dr. Pauling observed survival times extended to more than 487 days compared to 52 days for those not receiving supplemental vitamin C. While it is reasonable to speculate that vitamin C is also effective in treating women in the early stages of the disease, additional research would be useful in observing vitamin C's impact on these patients.
There is, however, a wealth of research showing vitamin C helps to prevent cancer. These studies have been conducted by Dr. Pauling as well as a number of other researchers. Studies have also shown that high doses of antioxidants such as vitamin C not only help fight cancerous tumors, but can protect normal cells during cancer treatment.
Simple ways to add vitamin C to your diet
Most individuals can expect to glean health benefits of vitamin C by following Dr. Pauling's recommended dose of 1 gram, twice per day. But those suffering a serious illness, such as breast cancer, should consider working with a trusted healthcare provider to have vitamin C administered intravenously.
If taking vitamin C orally, look for a high-quality (non-GMO) form of powdered and/or liposomal. To learn more about the best way to consume vitamin C – read about the 'multi-C protocol' by Thomas E. Levy, MD, JD.
In addition, there are a number of vitamin C foods that can add this powerful antioxidant to your diet – many of which are already known for their cancer-fighting attributes. Some of the best foods include: broccoli, Brussels sprouts, hot and bell peppers, cauliflower, kale, cabbage, tomatoes, watercress, romaine lettuce, mustard greens, watermelon, parsley and raspberries. (to name a few)
Bottom line, when seeking out foods naturally high in vitamin C, look for colorful (organic) fruits and vegetables. And, of course, if you're experiencing cancer – always work with an experienced healthcare provider to help guide you to a full recovery.
References:
https://www.lifeextension.com/sitecore/content/LEF/Home/Newsletter/2015/12/Increased-fish-and-omega-3-fatty-acid-intake-linked-with-improved-survival/Page-01
https://www.paulingtherapy.com
https://cebp.aacrjournals.org/content/20/2/262.ful